2024 Oshkosh Dates
AirVenture 2024 is on from July 22 to July 28, 2024.

Scheduled Air Show Performers at Oshkosh 2024

The list of scheduled performers for 2024 has not yet been released.
Meanwhile, here was the 2023 list.

AeroShell Aerobatic Team – North American T-6 Texan
Bernie Vasquez – Hawker Sea Fury
Bill Stein – Zivko Edge 540
Bob Carlton – Super Salto Jet Sailplane
David Martin – Beechcraft Baron
Dell Coller – Jet Waco, a modified Waco biplane
Erik Edgren – Taylorcraft BC12-D
Greg Koontz – American Champion Decathlon
Hubie Tolson – Sukhoi Su-26
Jerry Kerby – Van's RV-8 and North American T-28 Trojan
Jessy Panzer – Pitts Special
Jim Peitz – Beechcraft F33C Bonanza
Jim Tobul – Vought F4U Corsair
Ken Reider – Van's RV-8
Kevin Coleman – Extra 330SC
Kyle Fowler – Rutan Long-EZ
Kyle Franklin – Piper J-3 Cub
Lee Lauderback – North American P-51 Mustang
Matt Younkin – Beechcraft Model 18
Michael Goulian – Extra 330SC
Nathan Hammond – de Havilland Chipmunk
Patty Wagstaff – Extra 300S
R.J. Gritter – American Champion Decathlon
Randy Ball – Mikoyan-Gurevich MiG-17
Red Bull Air Force – Various Aircraft
Rob Holland – MX Aircraft MXS-RH
Scott Urschel – MBB BO-105 Helicopter
Scott Yoak – North American P-51 Mustang
Skip Stewart – Prometheus 2, a heavily modified Pitts S-2S
Susan Dacy – Boeing-Stearman Model 75
Trojan Phlyers – North American T-28 Trojan
Vicky Benzing – Boeing-Stearman Model 75
Introduction to the EAA AirVenture Oshkosh
The EAA AirVenture Oshkosh, also known as the Oshkosh Air Show, transforms Wittman Regional Airport into a global aviation hub, annually attracting over 500,000 attendees. Organized by the Experimental Aircraft Association, which was founded in 1953, this Wisconsin-based event has witnessed steady growth over the years.
This year's event set a record with 677,000 participants, making Wittman Regional Airport one of the world's busiest during the ten-day span. The air show is not merely about aircraft displays, but also offers educational workshops, networking opportunities, and insights into aviation innovations.
The unique feature of this show is its camping tradition. Attendees are encouraged to camp at the airport, under their aircraft wings or at designated campsites, offering a distinctive immersion into the world of aviation.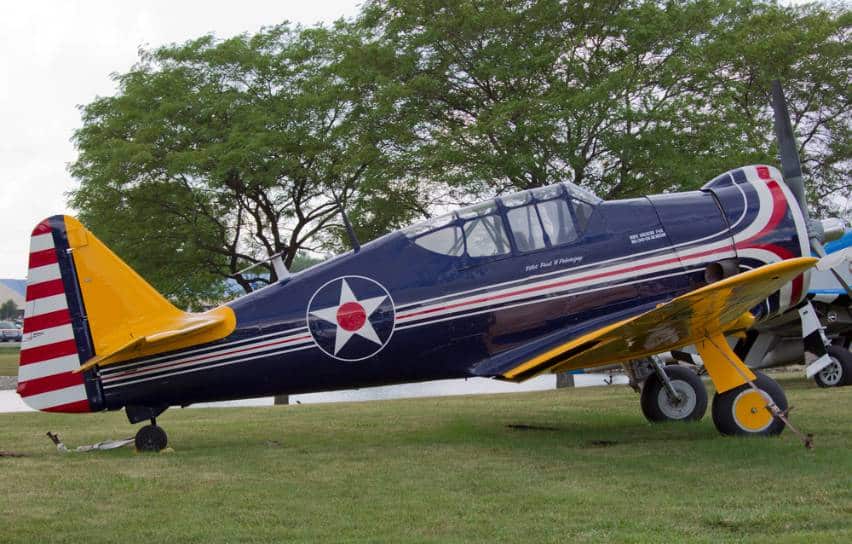 Brief Overview of the Event

Dubbed a festival of flight, the EAA AirVenture Oshkosh is not just an air show—it's an aviation extravaganza. This week-long event dates back to 1953 and brings together the global general aviation community, with pilots and families descending on Oshkosh in their personal aircraft.
But this is more than an air show—it's a buzzing convention. With 848 commercial exhibitors, over 1,400 forums, workshops, and presentations, it's a hotspot for innovation. The event covers all corners of aviation, from ultralights and acrobatics to vintage planes and warbirds, represented through well-structured EAA groups.
One standout feature of Oshkosh is the record-breaking number of aircraft. The 2023 show saw 21,883 aircraft operations from July 20-30, thrusting Wittman Regional Airport into the global spotlight as the busiest airport, albeit temporarily. This buzzing activity is managed with precision—four aircraft land simultaneously on the main runway, guided by brightly colored circles marking their landing spots.
Underpinning this colossal event are the efforts of over 5,000 volunteers, the unsung heroes who ensure the show's seamless operation.
Importance of Preparation for EAA AirVenture Oshkosh
Preparation is paramount for the EAA AirVenture Oshkosh, a week-long aviation spectacle attracting global crowds. Ensuring a seamless experience requires strategic planning, from securing accommodations to mastering crowd navigation, down to packing essential gear.
Without this preparation, visitors risk missing out on the event's key offerings, transforming a potential thrill-filled adventure into a scramble against time and logistics.
Truth: the depth of your preparation can be the dividing line between merely attending and fully experiencing this world-class air show.
Overview of Ticketing, Lodging, Weather, and Packing Essentials
Gearing up for EAA AirVenture Oshkosh is essential. This event demands planning, due to its expansive offerings and significant crowds.
Tickets and lodgings are of primary concern. The EAA offers daily to week-long admissions with VIP options. Check the EAA website for current details. Lodging ranges from on-site camping to nearby hotels. However, these fill up fast. High-end rentals or vacation homes are available, but they come with cost and commute considerations.
Packing and dressing right ensure a comfortable experience. Good walking shoes, high SPF sunscreen, a hat, a water bottle, a backpack, and a camera are essential. Weather-appropriate clothing is crucial, considering the July heat in Oshkosh, Wisconsin, which ranges between 20 to 30 Celsius. Light breathable clothes, a hat, sunglasses, and ear protection are advisable. Bring along a light jacket for cooler evenings and a rain jacket for unforeseen showers.
Crowd management is key. With hundreds of thousands flocking to this global aviation event, expect long queues at popular exhibits. Early arrival and a pre-planned schedule could make a world of difference.
EAA AirVenture Oshkosh requires strategic planning and the right gear to maximize the experience.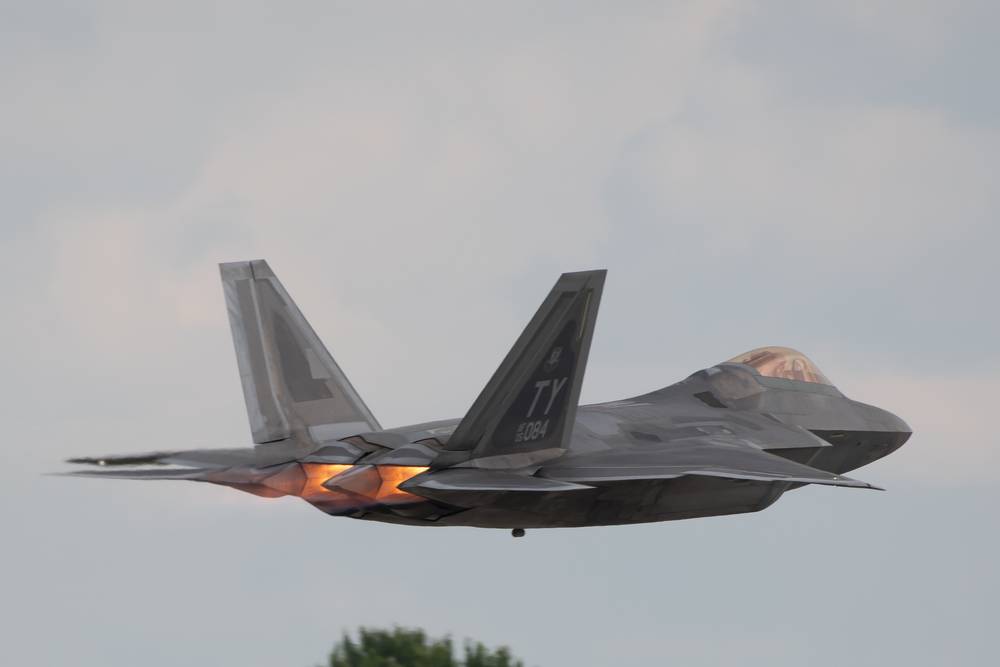 Navigating EAA AirVenture Oshkosh
Quick Guide to the Event Layout and How to Navigate Efficiently
The EAA AirVenture Oshkosh event is a large-scale attraction. Here's your guide to simplify your navigation and maximize your experience:
Pre-event preparation: Study the event map, available online or via the AirVenture app. Plan your visit around exhibits and activities of interest to avoid aimless wandering.
Dress comfortably: With over 1,400 acres to explore, opt for shoes that can withstand extensive walking.
On-site mobility: Utilize the shuttle service and trams for efficient and quick movements across the event grounds. Try to avoid peak times for a smoother transit.
Health is key: Pack water and snacks for sustained energy and hydration throughout the day.
The event grounds are divided into several sections, each housing different exhibits and activities. Alongside the map, an event guide detailing the exhibits, activities and their locations can be found at various information kiosks.
Navigating the event is challenging during peak days. Arrive early for convenient parking, dress comfortably, and carry essentials. Efficient use of shuttle buses and trams speeds up movements around the grounds. It's important to pace yourself to prevent feeling overwhelmed by the crowd and activities.
Despite the event's vast coverage area, strategic planning can ensure an efficient and enjoyable experience. Choose to walk or cycle (note: cycling is prohibited on the flight line) around the event, but be ready for rest breaks. Buses and trams are handy for longer distances but can get crowded.
Crowd and line avoidance strategies include arriving early in the morning when it's less crowded and visiting popular exhibits mid-week. Consider packing snacks and water to avoid food vendor lines, or opt for non-peak hours for food sampling. The shuttle service is a lifesaver when dealing with crowd congestion or if mobility is an issue.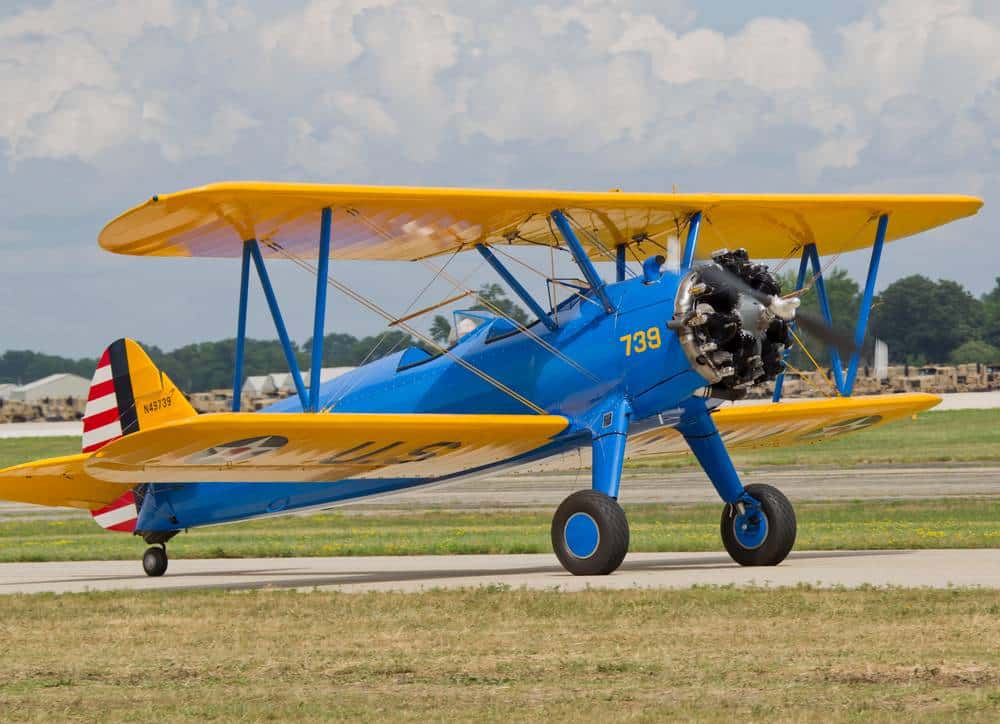 Highlights and Must-See Attractions at EAA AirVenture Oshkosh
Top Exhibits, Keynote Events, and Aircraft
EAA AirVenture Oshkosh features a multitude of must-see highlights. This includes daily air shows with skilled pilots performing breathtaking stunts in a variety of aircraft, from vintage planes to modern military jets.
The event offers engaging, interactive exhibits that allow enthusiasts to explore a broad range of aircraft and equipment. For instance, in the Vintage Aircraft area, attendees can experience the nostalgia of early aviation history, while the Warbirds section showcases iconic military aircraft like the P-51 Mustang and B-17 Flying Fortress.
The Homebuilts area is another attraction where you can witness unique experimental planes crafted by passionate enthusiasts. EAA AirVenture Oshkosh also displays the latest in aviation technology, such as state-of-the-art aircraft engines and advanced avionics.
The event also hosts prominent keynote speakers and engaging forums. These provide attendees with valuable insights and knowledge about the aviation industry from respected experts in the field.
Tips for Optimal Visit Times and Avoiding Common Mistakes
Planning ahead is key for an enjoyable visit to EAA AirVenture Oshkosh. Familiarize yourself with the event's schedule and map out your priority exhibits and attractions.
Anticipate large crowds, especially during weekends. Arriving early and planning visits for weekdays can help avoid longer lines and secure good viewing spots for air shows.
Weather conditions should also be taken into consideration. During hotter days, cooler indoor exhibits like the Aviation Adventure and KidVenture areas can provide relief. Conversely, on cooler days, outdoor events like the Air Show and Warbirds might be a perfect choice.
Above all, remember to respect the displayed aircraft and exhibits. These represent the dedication and passion of their owners and fellow aviation enthusiasts.
EAA AirVenture Oshkosh Amenities
Overview of Food, Drink, and Lodging Options
EAA AirVenture Oshkosh offers a range of food and drink options, including American fare, regional and international cuisine at various stands and sit-down restaurants. Drink options include sodas, water, beer, wine, and cocktails.
Lodging options are plentiful but book up quickly due to the event's popularity. Options include on-site camping, hotels near the airport, and local vacation rentals. For transportation, options range from shuttle buses, ride-sharing services, and bike rentals to simply walking if you're close enough.
Flying into the Event: Quick Tips and Aircraft Parking
Flying into the event is encouraged. To ensure safety and minimize air traffic congestion, pilots are advised to familiarize themselves with the Notice to Airmen (NOTAM) and follow the FISK arrival process. Depending on your aircraft type, parking is available in areas dedicated to vintage, homebuilt, ultralight, and general aircraft.
Navigating the heavy air traffic demands preparation, proper planning, and patience. Review the NOTAM and airport layout, practice your radio skills, plan your arrival (considering off-peak hours or alternative airports), and maintain patience during the process. Effective communication with air traffic control and staying calm and focused are key to a smooth experience.
Here's the official EAA Notice of Flight Procedures for Oshkosh 2023.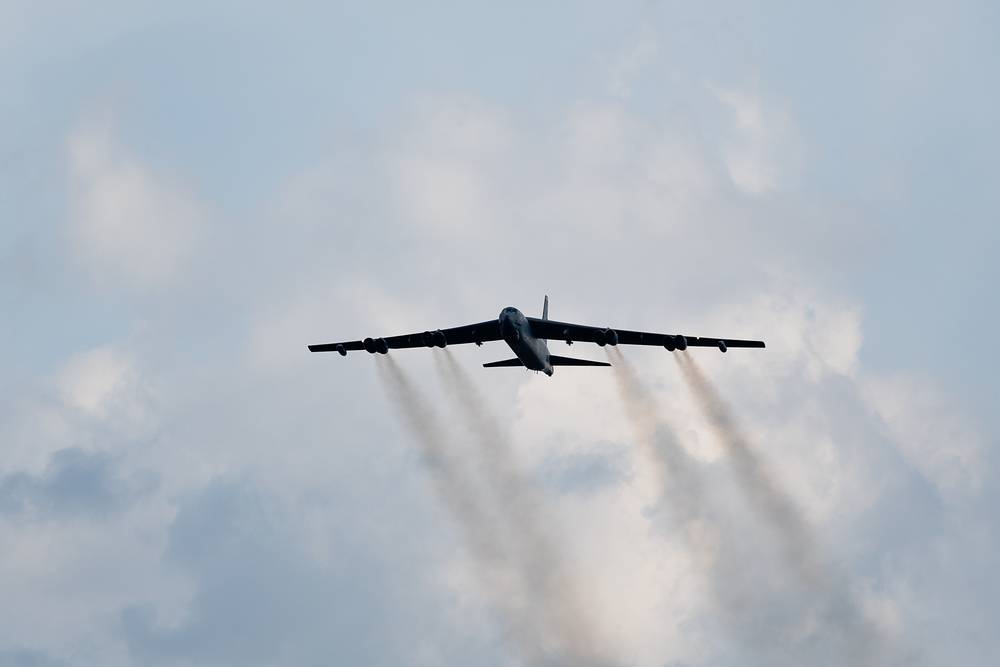 Getting the Best Air Show Views
Strategies for Securing the Best Viewpoints and Necessary Gear
Securing the best views at an airshow requires a combination of careful planning, strategic positioning, and the right gear. Research the event's schedule ahead of time and consider VIP seating options for an elevated and unobstructed view.
Arriving early is a smart strategy to secure prime viewing spots and avoid crowd hassles. Regularly check the event's website or social media for any important updates or announcements.
Find an unobstructed viewing location along the flight path, ideally a raised area near the runway. Account for sun direction to minimize glare or harsh shadows. Essential gear includes comfortable seating, sunscreen, earplugs, and if you're capturing the event, suitable photography or videography equipment.
Maintain awareness of your surroundings, adhere to safety guidelines, respect restricted areas, and be considerate of other attendees. I highly recommend that stay until the end to experience the grand finale, often the show's most thrilling displays.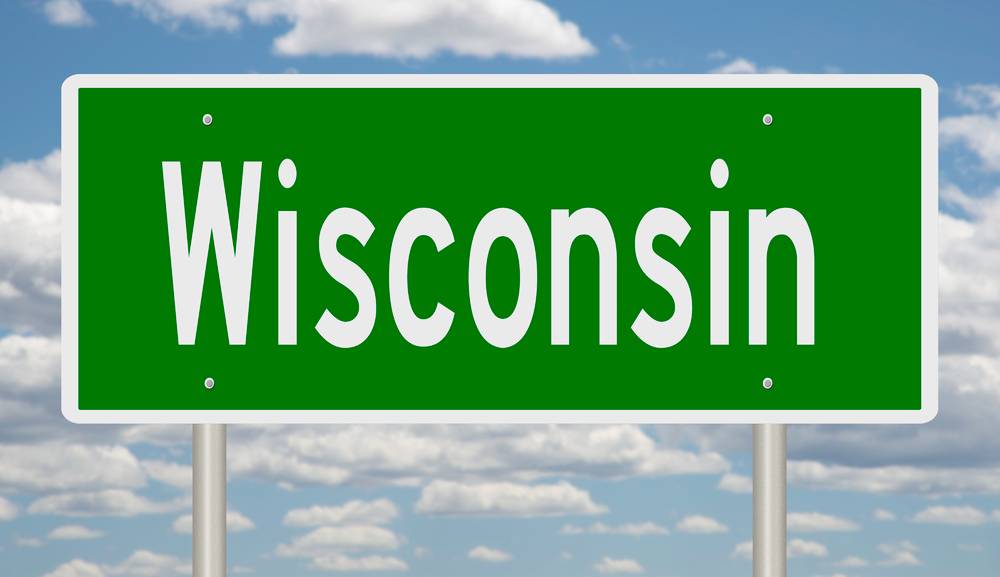 Past Oshkosh Air Show Accidents
While the EAA AirVenture Oshkosh airshow has an excellent safety record, there have been some accidents in the past. One such incident occurred in 2011 when a General Dynamics F-16C Fighting Falcon overran the runway, causing damage to the nose gear, nose radome, and airframe. Fortunately, the pilot was not injured in the incident.
In 2010, a Hawker Beechcraft 390 piloted by Jack Roush of Roush Performance crashed after stalling at low altitude while arriving at the airshow. Roush was hospitalized for a fractured back, broken jaw, and the loss of his left eye but was later released from the hospital. The National Transportation Safety Board (NTSB) determined that Roush was at fault for the accident.
In 2007, pilot Gerry Beck was killed when his scratch-built P-51A Mustang overtook and struck a P-51D Mustang that had touched down ahead of him. Beck's plane flipped over and crashed along the runway, while the other pilot was unharmed, but his aircraft sustained damage to the tail.
Another tragic accident occurred in 2006 when the passenger of a Van's Aircraft RV-6 was killed when the propeller of a Grumman TBM-3 Avenger cut into the fuselage of the RV-6. Both aircraft were taxiing for takeoff at the time of the accident. Fortunately, no injuries were reported from the occupants of the Avenger.
In 2005, pilot Richard James was killed when his North American F-51D crashed while waiting in a holding pattern to perform a "missing man" formation flyover at an airshow.
On July 29, 2023, there were two fatal aviation accidents at and near Wittman Regional Airport during the EAA AirVenture Oshkosh event.
In the morning, a T-6 Texan crashed into Lake Winnebago, killing both occupants. The victims were identified as 30-year-old Devyn Reilly of Texas and 20-year-old Zach Colliemoreno. Multiple emergency response teams were involved in the rescue and recovery efforts.
In the early afternoon, a mid-air collision occurred at the south end of the AirVenture flight line, between a Rotorway 162F helicopter and an ELA 10 Eclipse gyrocopter. Two people were killed – 69-year-old pilot Mark Peterson of Alabama and 72-year-old passenger Thomas Volz of Ohio. Two others were injured but in stable condition.
The aircraft involved in both accidents belonged to event attendees and were not part of the airshow. After a brief delay, the afternoon air show resumed.
These incidents serve as a reminder of the importance of safety at airshows and the need for pilots and organizers to take all necessary precautions to prevent accidents.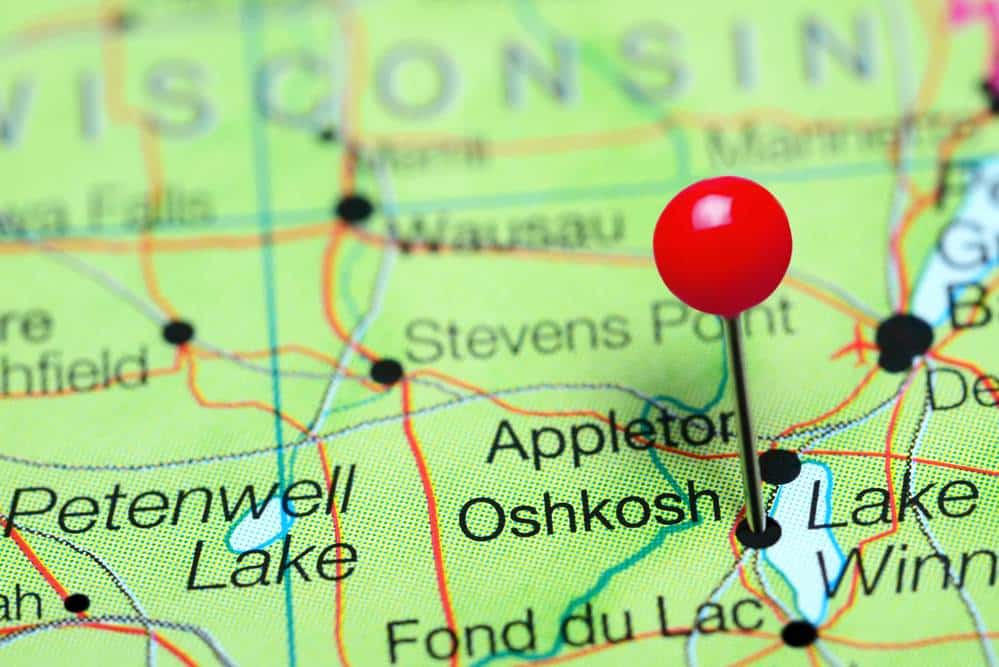 Beyond the Event: Exploring Oshkosh and Surrounding Areas
Oshkosh and the surrounding areas have so much more to offer beyond just the airshow. In this guide, I will share some of my favorite places to explore in and around Oshkosh.
EAA Aviation Museum
The EAA Aviation Museum is a must-visit for any aviation enthusiast. Located in Oshkosh, the museum showcases over 200 historic aircraft and offers a variety of interactive exhibits and displays. It's a great place to learn about the history of aviation and the evolution of aircraft technology.
Paine Art Center and Gardens
If you're looking for a more tranquil setting, the Paine Art Center and Gardens is a great option. Located just a few miles from the EAA grounds, the Paine features beautiful gardens and a historic mansion filled with art and artifacts from around the world. It's a great way to unwind and enjoy some beautiful scenery.
Oshkosh Farmers Market
For a taste of local flavor, be sure to check out the Oshkosh Farmers Market. The market is open on Saturdays from June through October and offers a variety of fresh produce, baked goods, and other locally made items. It's a great way to support local businesses and get a sense of the community.
Lake Winnebago
If you're looking for some outdoor adventure, Lake Winnebago is a great option. With over 137,000 acres of water, the lake is a popular spot for boating, fishing, and other water sports. There are also several beaches and parks around the lake that offer great opportunities for hiking and picnicking.
Experimental Aircraft Association (EAA) Campgrounds
If you're camping at the EAA AirVenture, be sure to take advantage of the EAA campgrounds. The campgrounds offer a variety of amenities, including showers, laundry facilities, and a general store. There are also several events and activities that take place throughout the week, such as concerts and movie nights.
High Cliff State Park
Located about 30 minutes from Oshkosh, High Cliff State Park is a beautiful natural area that offers hiking trails, camping, and other outdoor activities. The park is situated on Lake Winnebago and offers stunning views of the water and surrounding landscape.
Recap of the Ultimate Guide to EAA AirVenture Oshkosh
We've come to the end! This guide to EAA AirVenture Oshkosh covered key takeaways and tips for planning ahead, exploring the must-see events and exhibits, and enjoying other attractions in and around Oshkosh.
We also provided practical tips for attending the airshow, such as staying hydrated and protecting yourself from the sun, and emphasized the importance of staying curious and keeping the sense of wonder and excitement that draws aviation enthusiasts and pilots to this field.
If you're attending, I hope you enjoy it. Safe flying!