Buying a private jet can be a ticket to freedom for you, as long as you don't allow the cost to eat away at that freedom.
How much does it cost to buy a private jet? Depending on the size, features, or model, you could pay from $1 million to as much as $100 million. Although this cost still runs into the millions, you can also buy used jets, just as you could buy second-hand cars.
A private jet will be typically have a much lower cost compared to the cost of a commercial plane.
How Much Does It Cost To Buy A Private Jet?
SPOILER: renting a private jet has a lower cost than buying one!
So you've always dreamt of owning your own private jet and joining the exclusive club of high-flyers with unparalleled freedom to travel in luxury. The thought of bypassing long airport lines, cramped commercial flights, and inconvenient schedules is undeniably appealing.
But before we let our imaginations run wild, it's essential to address the million-dollar question (quite literally): how much does it cost to buy a private jet?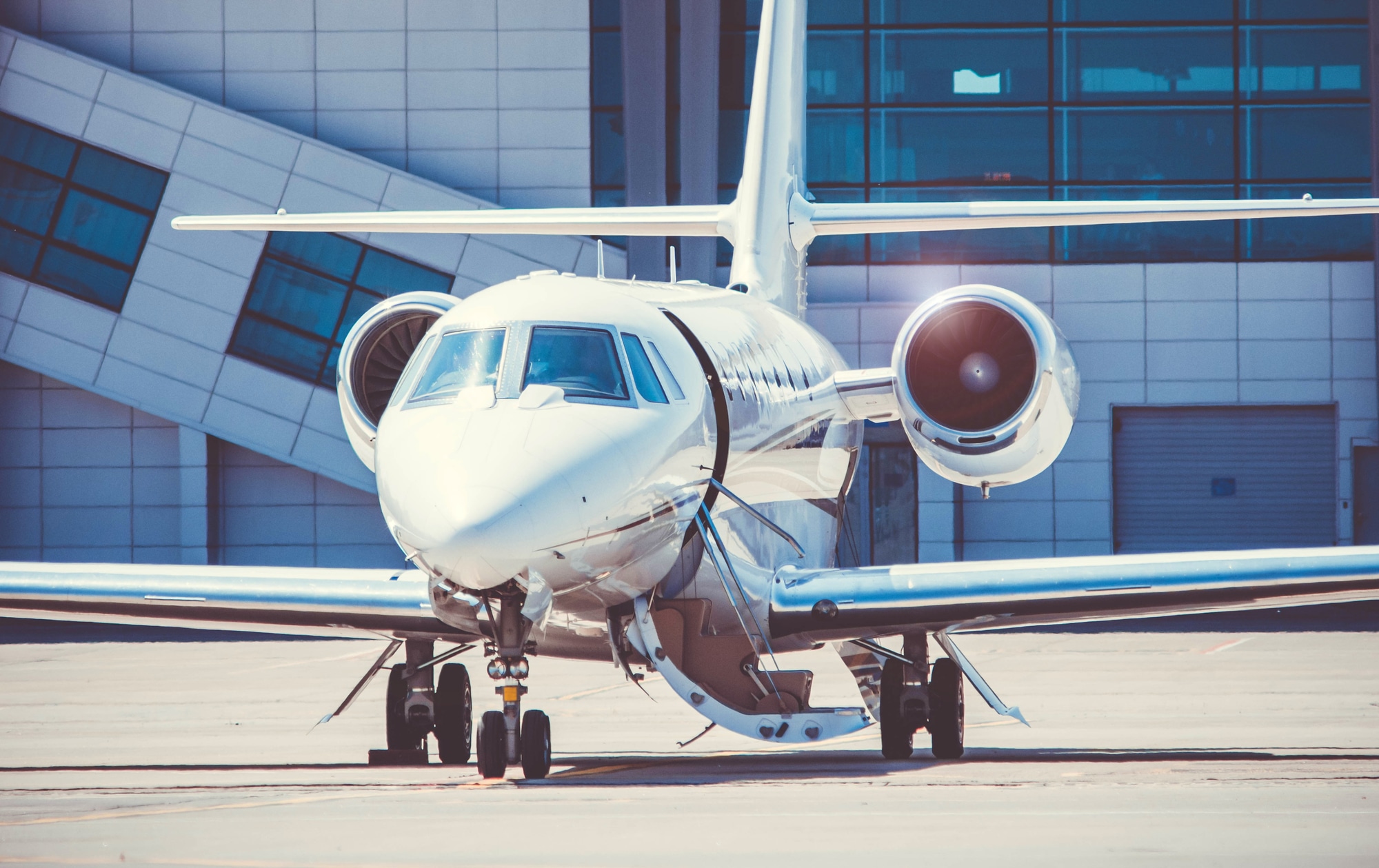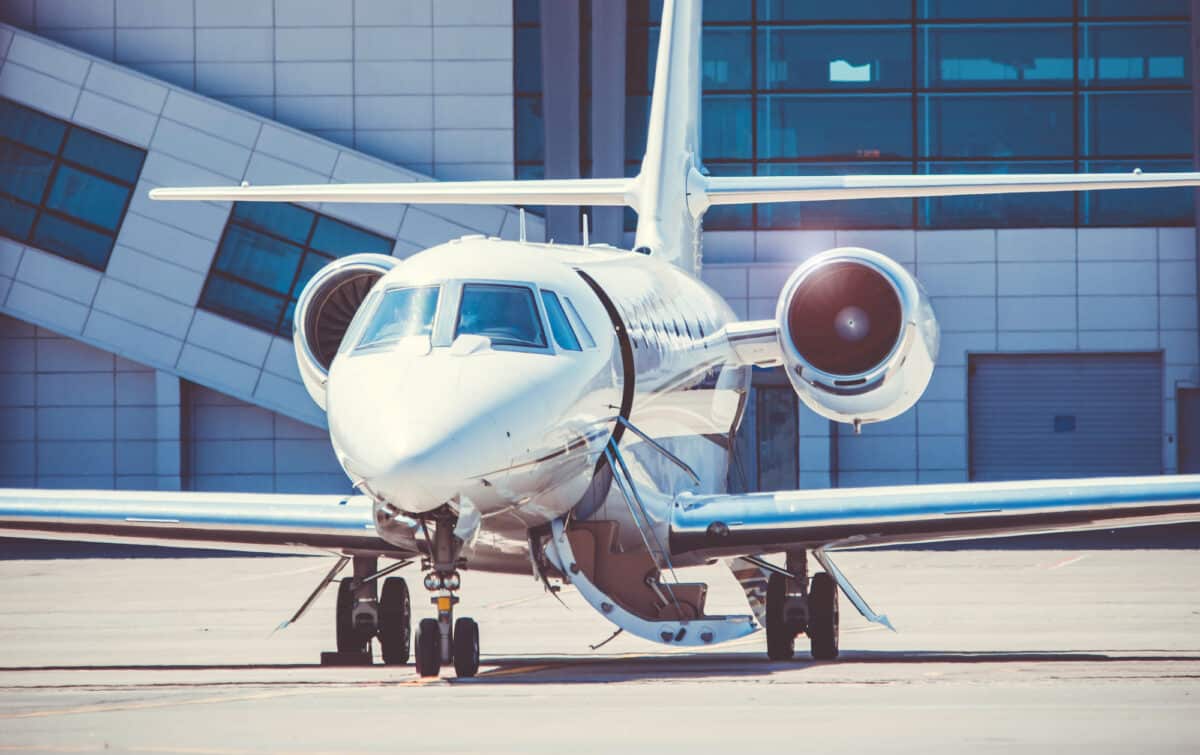 As an aviation industry expert, I'm here to guide you through the complex world of aircraft ownership and help you understand what it truly takes to acquire that coveted airborne status symbol. From initial purchase prices to ongoing operational costs, there are several factors one must consider when entering this elite sphere.
Strap yourselves in as we delve into the exhilarating realm of private jets and decode the financial aspects behind owning these magnificent flying machines. Let's embark on a journey towards achieving that ultimate dream – because after all, don't we all deserve a taste of sky-high luxury?
Definition Of A Private Jet
Imagine soaring through the skies, surrounded by luxury amenities and attended to by your own personal flight attendants.
A private jet is an aircraft that offers unparalleled comfort, convenience, and privacy for its passengers – making it the ultimate symbol of status and success in today's fast-paced world.
With various leasing options available, owning a private jet may provide potential tax benefits while also ensuring fuel efficiency for those frequent air travels.
Selecting the perfect private jet involves weighing numerous factors such as performance capabilities, cabin space, and additional features tailored to suit your specific needs.
As you explore this exciting realm of aviation possibilities, keep in mind that there are several types of private jets catering to different preferences and requirements.
Understanding these distinctions will help guide you towards finding the ideal aircraft for your unique journey into the world of exclusive air travel.
Types Of Private Jets
Light Jets are typically the most cost-effective option for those looking to buy a private jet, ranging from $1-7 million. Mid-Size Jets provide more range and a larger cabin, so they're ideal for those needing to travel farther distances; they typically cost around $7-12 million. Heavy Jets offer the most luxurious experience and come with the highest price tag; they generally cost between $15-20 million.
Light Jets
So, you're thinking about joining the elite club of private jet owners? Let me guide you through one of the most popular choices in private jet selection – Light Jets.
As an aviation industry expert, I can assure you that owning a light jet offers incredible ownership benefits such as lower acquisition and operating costs compared to larger jets, while still providing impressive performance capabilities.
These sleek aircraft are perfect for those who desire convenience and luxury without breaking the bank. By choosing a light jet, you may also enjoy certain tax implications that could make your investment even more appealing.
From quick business trips to weekend getaways with friends or family, this class of private jet will surely elevate your travel experience and satisfy your subconscious craving for exclusivity and belonging.
So go ahead, take flight into the distinguished world of light jet ownership and discover a whole new realm of freedom!
Mid-Size Jets
Now that we've explored the world of light jets, let's step up our game and delve into the realm of mid-size private jets. These remarkable aircraft strike a perfect balance between luxury, performance, and fuel efficiency while maintaining relatively lower operating costs compared to their larger counterparts.
Mid-size jets offer an upgrade in cabin space, often accommodating more passengers comfortably and featuring stand-up headroom – making your flight experience even more enjoyable. Furthermore, pilot training for this category is less complex than it is for heavier jets, allowing you to find a qualified flight crew with greater ease.
So why not take the leap and indulge yourself in unparalleled comfort? Embrace the allure of belonging to an exclusive group of mid-size jet owners who enjoy limitless travel possibilities without compromising on extravagance or capability!
Heavy Jets
As we continue to explore the captivating world of private jets, it's time to introduce you to the crème de la crème: heavy jets. These behemoths offer unparalleled luxury features and are specifically designed for those who truly appreciate the art of flying in style.
The ownership rights over a heavy jet grant you access to an exclusive circle of elite travelers, allowing you to experience the epitome of comfort and sophistication. With spacious cabins that can accommodate larger groups, these impressive aircraft also come with advanced entertainment systems and amenities catering to your every whim.
Flight crews responsible for operating heavy jets possess extensive expertise, ensuring safety while providing top-tier service throughout your journey. So go ahead – indulge in this ultimate aviation experience and become part of a prestigious group known for their impeccable taste in travel!
List Prices for Popular Private Jet Aircraft
| Private Jet Model | Manufacturer | List Price (USD) |
| --- | --- | --- |
| Gulfstream G700 | Gulfstream | $75,000,000 |
| Bombardier Global 7500 | Bombardier | $73,000,000 |
| Dassault Falcon 8X | Dassault | $59,300,000 |
| Gulfstream G650ER | Gulfstream | $71,500,000 |
| Embraer Praetor 600 | Embraer | $20,995,000 |
| Cessna Citation Longitude | Cessna | $27,000,000 |
| Bombardier Global 6000 | Bombardier | $62,310,000 |
| Dassault Falcon 6X | Dassault | $47,000,000 |
| Embraer Phenom 300E | Embraer | $9,650,000 |
| Cessna Citation CJ4 | Cessna | $9,750,000 |
List Prices for Popular Private Jet Aircraft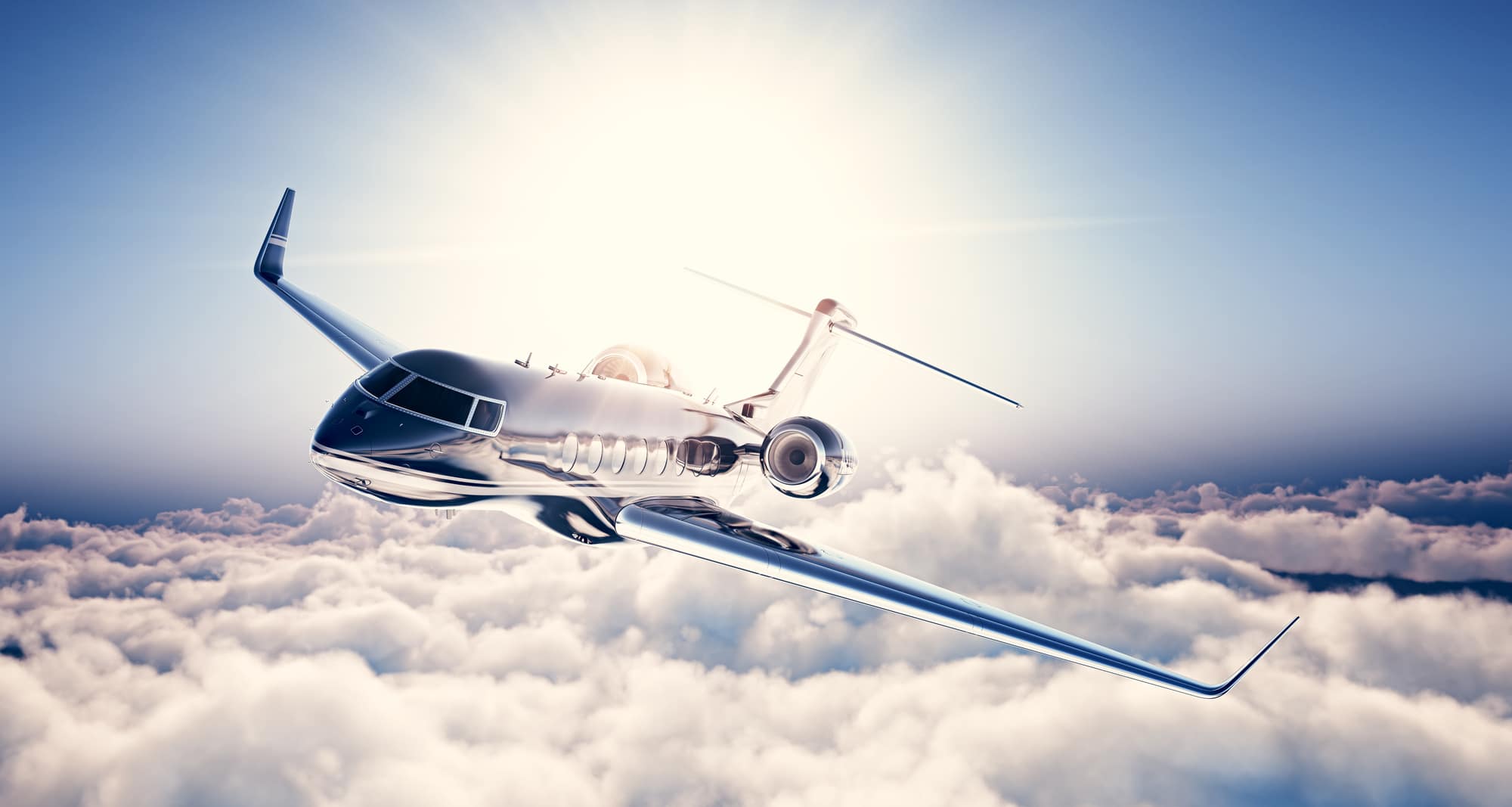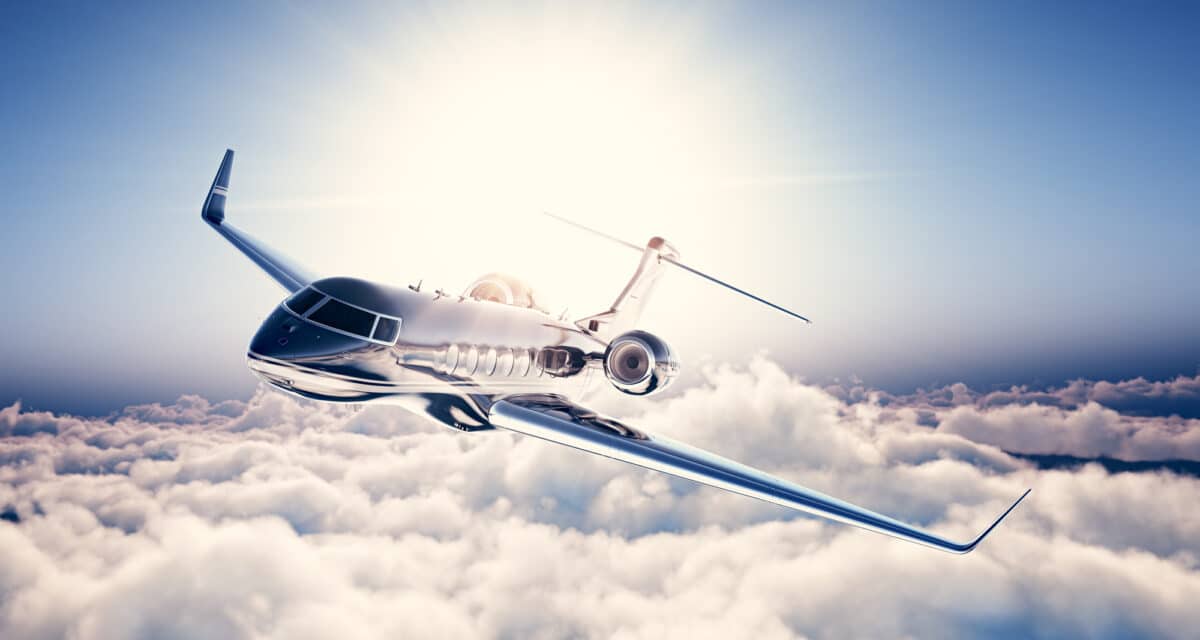 Factors That Influence The Cost Of A Private Jet
When considering the purchase of a private jet, it's essential to take into account various factors that can influence its overall cost.
One key aspect is the resell value – just like any other high-end asset, some aircraft models hold their value better than others in the long run, which could impact your investment significantly.
Besides, fuel costs play a crucial role in determining operational expenses; more fuel-efficient jets will save you money over time and contribute positively to environmental sustainability.
Another important factor is customization options and luxury features available for your chosen jet model. The sky's the limit when it comes to personalizing these exquisite flying machines, but keep in mind that every bespoke detail adds up to the final price tag.
Don't forget about chartering services either – if you plan on renting out your private jet when not using it personally, this can help offset some ownership costs while giving others a taste of true airborne opulence.
With these considerations at hand, we'll delve deeper into financing options for owning one of aviation's most coveted status symbols in our next section.
How To Finance A Private Jet
Now that we've gently touched upon the various factors influencing the price of your dream private jet, it's time to discuss how one can financially glide into ownership.
There are several ways to fund this luxurious asset, such as leasing options and taking tax implications into consideration.
Leasing options offer flexibility in terms of usage while still providing many ownership benefits without bearing the full burden of maintenance costs, fuel expenses, and flight crew salaries.
Understanding the tax implications associated with owning a private jet may help offset some of the acquisition cost through deductions or depreciation strategies.
As you ponder over these financing opportunities, remember that pre-purchase costs also play a part in your overall investment plan for acquiring a personal aircraft.
Pre-Purchase Costs
Before even considering the price tag on a private jet, it's crucial to examine the various pre-purchase costs that come into play. These expenditures can significantly impact your overall investment and should be carefully analyzed for their long-term implications.
Some of these critical pre-purchase expenses include:
Taxation laws: Depending on where you're based, taxation laws may require additional payments when purchasing or leasing an aircraft.
Crew costs: Hiring experienced pilots and crew members is essential for safe operation; however, salaries and benefits can add up quickly.
Fuel costs: Before taking off, consider how much fuel consumption will affect your budget—especially in today's fluctuating market conditions.
As you dive deeper into this exclusive world of private aviation ownership, also take note of luxury features and leasing options that could enhance your experience without adding unnecessary burden to your finances. After all, part of belonging to this elite group is enjoying top-notch amenities while maintaining fiscal responsibility.
By keeping these factors in mind during the acquisition process, you'll be well-prepared for what lies ahead as we transition into discussing operating costs next.
Operating Costs
Fuel expenses are one of the biggest components of operating costs when it comes to private jets. It's important to factor in all the associated costs of refueling a jet, such as fuel taxes and airport fees.
Maintenance costs are also a significant expense for jet owners, as regular upkeep and inspections must be done to ensure the plane is safe to fly. Insurance costs can be quite high due to the high value of the plane and the risks associated with flying it.
Fuel Expenses
Let's talk about fuel expenses, shall we?
As a private jet owner, you'll notice that this is one of the most significant operating costs to consider.
You see, just like with your car, there are tax implications associated with aviation fuel depending on where you fly and purchase it.
To minimize these taxes or even save up for those luxurious upgrades, some savvy jet owners explore leasing options and charter services as alternatives to buying outright.
This way, they can still enjoy all the perks of owning a private jet while reducing their overall financial exposure.
So next time when someone asks you about the benefits of being part of this exclusive club in the sky, don't forget to mention how the smart ones manage their fuel expenses!
Maintenance Costs
Speaking of fuel costs, let's not forget another crucial aspect of operating your very own private jet: maintenance costs.
You see, our beloved flying machines require regular upkeep to ensure they stay in tip-top shape for all those exhilarating journeys through the skies. Maintenance encompasses everything from routine inspections and service checks to repairs and overhauls – it's an integral part of owning a jet that simply can't be overlooked.
But don't worry, my fellow aviation enthusiasts; we've got some tricks up our sleeves to help manage these expenses as well!
Alongside careful planning around crew expenses and hangar fees, strategic scheduling of maintenance tasks can go a long way in reducing overall spending without compromising on safety or performance.
So when you're soaring high above the clouds with your elite companions, remember that even the most luxurious aircraft need a little TLC now and then – but rest assured, there are always ways to keep things running smoothly while still enjoying the finest perks of private aviation.
Insurance Costs
Ah, my fellow jetsetters, we must also touch upon the all-important subject of insurance costs when discussing operating expenses for our magnificent flying machines.
As with any significant investment or asset (especially those capable of traversing vast distances at incredible speeds), ensuring adequate protection against unforeseen events is simply a no-brainer.
Insurance policies for private jets cover various aspects such as liability and hull coverage – safeguarding not just your prized possession but also taking care of potential tax implications, crew salaries, or even flight restrictions that may arise from unexpected incidents.
Navigating through the complexities of aviation insurance can be a breeze if you're well-informed and work closely with trusted experts who understand the nuances of this niche market.
So while you revel in the unparalleled freedom and prestige that comes with owning a private jet, always remember to factor in these crucial considerations to ensure smooth sailing (or rather, flying) throughout your exclusive airborne adventures!
Maintenance Costs
The sky-high purchase price of a private jet is just the tip of the iceberg when it comes to owning one.
As an aviation aficionado, you should be well aware that various expenses come with your prestigious possession – including fuel costs, crew salary, hangar fees, aircraft modifications, and maintenance inspections.
To keep your prized bird soaring gracefully through the skies while maintaining utmost safety standards for its passengers, regular maintenance checks are crucial. These can sometimes feel like peeling back layers of an onion – uncovering more issues in need of attention as each layer is removed.
But fret not! With proper planning and budget allocation towards these necessary expenditures, you will remain blissfully airborne among those who share your passion for exclusive air travel experiences.
So strap in tight; our next stop on this journey explores the world of insurance costs.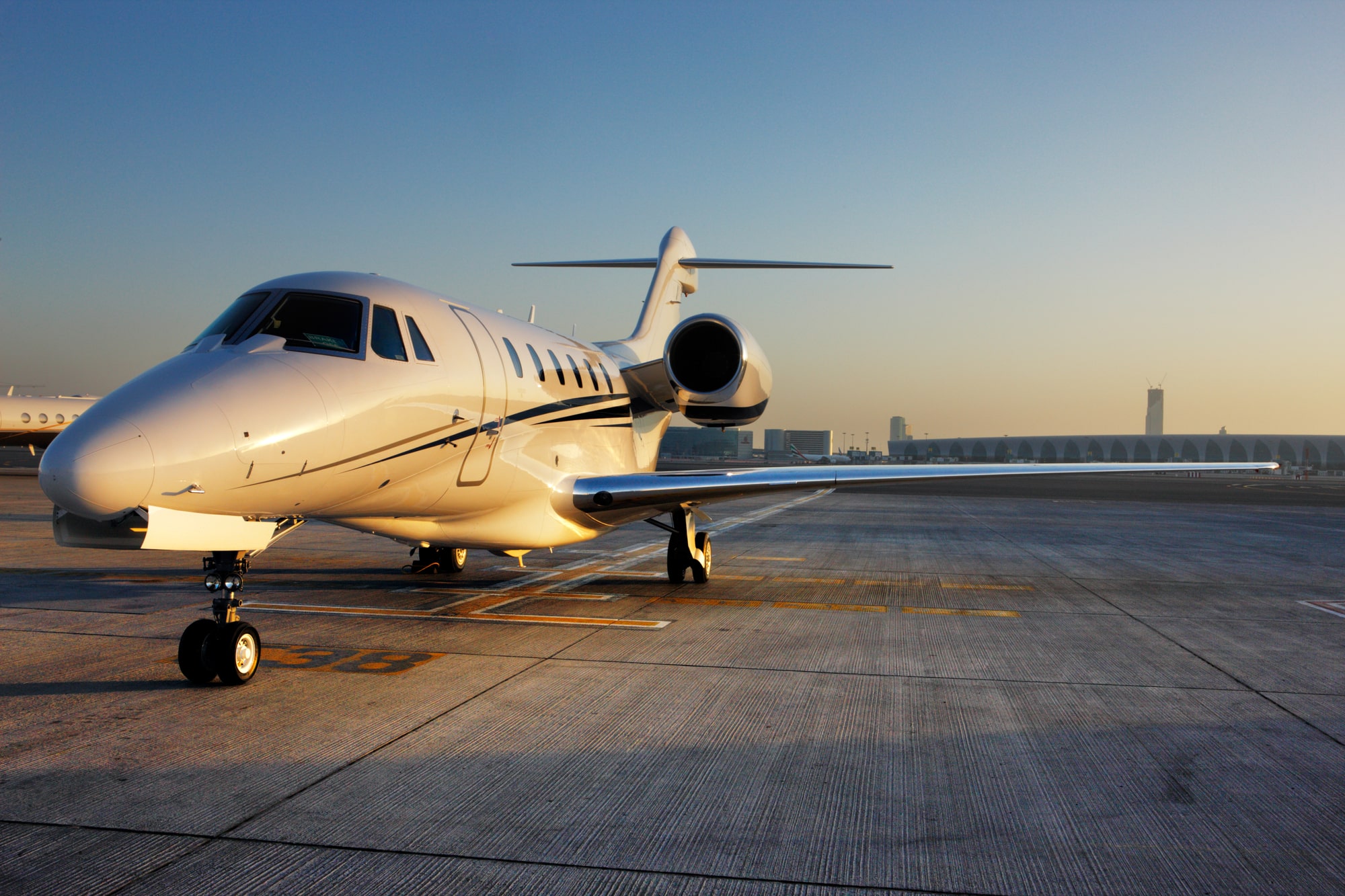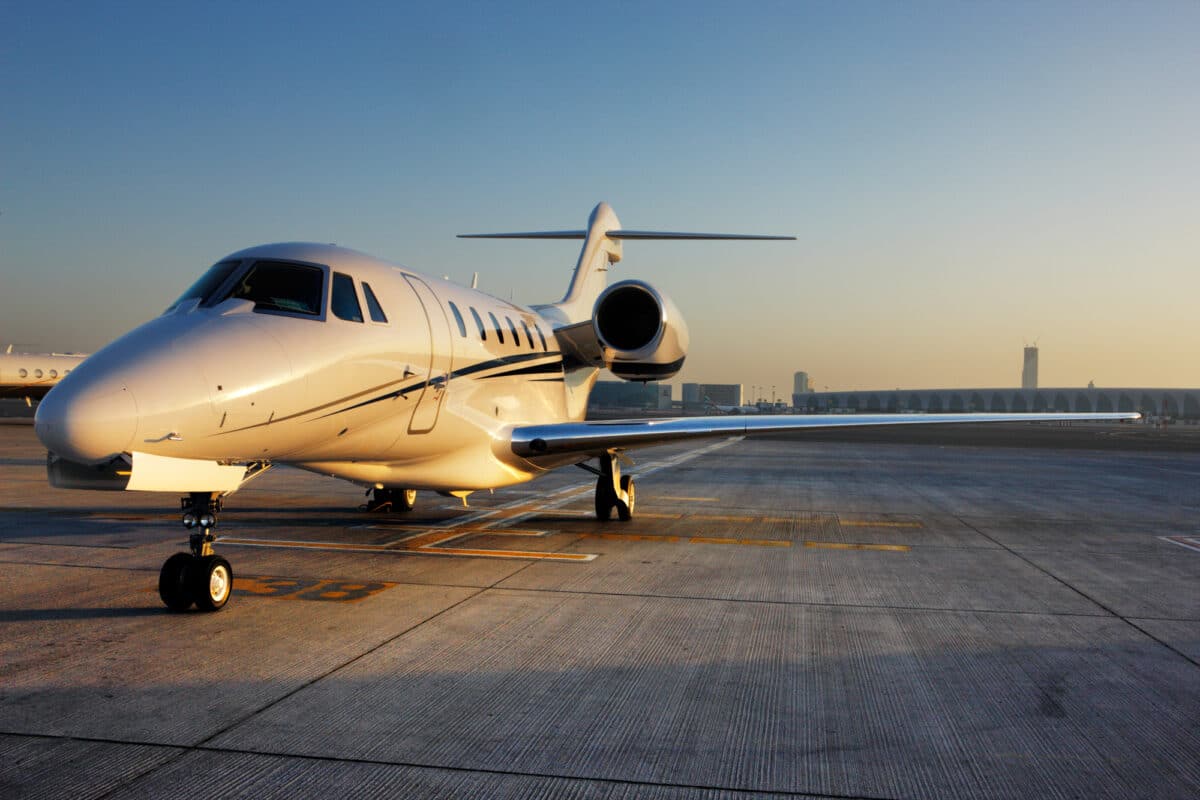 Insurance Costs
Now that we've addressed the maintenance costs, let's delve into another significant aspect of private jet ownership: insurance costs. Insuring a private aircraft goes beyond just protecting your investment; it also covers crew training and any legal requirements related to owning and operating an aircraft. These expenses can vary depending on factors such as your plane's value, its customization level, and how often you fly.
Additionally, fuel expenses play a crucial role in overall operational costs. Flight planning becomes essential for minimizing these expenditures while ensuring optimal efficiency during trips. As with any vehicle, proper management helps reduce long-term financial burdens associated with private jet ownership.
Next up, we will discuss storage costs and their impact on total expenses.
Storage Costs
Owning a private jet is like having an exclusive key to the world, opening doors for unparalleled convenience and luxury. However, it's essential to consider the various storage costs associated with owning such a prized possession.
Crew costs can significantly impact your budget as employing pilots, maintenance personnel, and support staff adds up quickly. Furthermore, hangar fees are necessary expenses since finding a suitable place to store your aircraft when not in use is vital – securing safety and protecting your investment.
Fuel costs also play a significant role in the overall expense of operating a private jet; depending on travel frequency – these costs can accumulate rapidly. It's important not to overlook additional travel expenses that come along with frequent trips around the globe.
Customizing costs may arise if you decide to personalize your jet according to preferences or upgrade its existing features. With all these factors considered, let us now discuss other additional expenses that one might encounter while enjoying the exclusivity of their own private jet ownership journey.
Additional Expenses
Now that you've considered the initial cost of owning a private jet, it's important to factor in additional expenses that come with operating your very own aircraft.
There are several ongoing costs involved such as taxation implications, fuel costs, and flight crew costs. These elements can significantly affect your overall budget and should be carefully weighed when deciding on purchasing a private aircraft.
Furthermore, considering aspects like cargo capacity and cabin amenities will not only make sure your investment aligns with your needs but also create an unparalleled flying experience for you and your guests.
After all, being part of the elite group who owns a private jet is about more than just convenience; it's about enjoying the luxury lifestyle that comes along with it.
So remember to take these factors into account before making this significant purchase!
Frequently Asked Questions
What Are The Tax Implications Of Purchasing A Private Jet, And Can These Be Offset Or Minimized?
First up, I'm not a tax expert and this isn't financial advice. When considering the tax implications of purchasing a private jet, it's essential to be aware of various factors that can impact your overall costs and potential savings.
Leasing regulations, fuel efficiency, engine maintenance, insurance requirements, and aircraft storage all play a role in determining the financial outcome of owning a private jet.
As an aviation industry expert, I must emphasize that while these expenses may feel daunting at first glance, there are ways to offset or minimize them with proper planning and strategy.
By understanding the nuances of both federal and state tax laws surrounding aircraft ownership, you can potentially benefit from deductions related to depreciation, operating costs, and even sales taxes.
Additionally, exploring options such as leasing or joint ownership arrangements can help distribute costs among multiple parties while still allowing for that coveted sense of belonging amongst the elite world of private jet owners.
Ultimately, minimizing the tax implications associated with purchasing a private jet requires thorough research and consultation with professionals experienced in aviation finance and taxation matters.
How Does The Process Of Customizing A Private Jet's Interior And Exterior Design Affect The Overall Cost, And Are There Any Recommended Designers Or Manufacturers For This?
While some may argue that customizing a private jet's interior and exterior design merely adds to the overall cost, it is important to consider the numerous advantages this investment can bring.
Customization options cater to your unique preferences and needs, allowing you to create an environment tailored specifically for your comfort and enjoyment.
Additionally, certain tax incentives exist for those who invest in improving their aircraft's emissions reduction technology or pilot qualifications – all while enhancing the plane's value.
There are countless sharing options available as well, enabling you to offset costs by renting out your luxurious flying oasis when not in use.
To achieve these benefits, working with recommended designers and manufacturers ensures top-notch quality and innovation; after all, isn't standing out from the crowd one of the reasons we crave such exclusivity?
Are There Any Recommended Pilot Training Programs Or Certifications Required For Flying A Private Jet, And What Are The Associated Costs?
When it comes to flying your own private jet, there are several pilot training programs and certifications you'll need to consider.
As an aviation industry expert, I can tell you that the associated costs will vary depending on factors like aircraft selection, flight scheduling, fuel costs, insurance rates, and maintenance fees.
In order to feel truly at ease in the exclusive world of private aviation, it's important to choose a reputable program that not only ensures top-notch instruction but also offers comprehensive support throughout your journey – from selecting the ideal aircraft for your needs to efficiently managing all aspects of ownership.
The sense of belonging among fellow pilots is undeniable when you've completed proper training and acquired the necessary skills to confidently navigate the skies with grace and precision.
What Are The Environmental Impacts Of Owning And Operating A Private Jet, And Are There Any Sustainable Or Eco-Friendly Options Available To Offset These Effects?
Like a double-edged sword, owning and operating a private jet comes with its fair share of environmental impacts.
On one hand, there's the increase in fuel consumption that inevitably contributes to greenhouse gas emissions; on the other is noise pollution caused by these sleek machines taking off and landing at airports around the world.
However, for those seeking luxury services without compromising their eco-conscious values, financial incentives have paved the way for more sustainable alternatives.
Enter: green aircraft – an innovative solution designed to reduce your carbon footprint while still enjoying unparalleled travel experiences.
By investing in cleaner technologies or even offsetting programs, you can join forces with like-minded individuals who understand that making a difference begins with each person committing to take action.
Are There Any Reliable And Cost-Effective Methods For Leasing Or Sharing A Private Jet With Other Individuals Or Businesses To Reduce The Overall Cost?
In today's ever-evolving aviation landscape, there are indeed several reliable and cost-effective methods for sharing or leasing a private jet with other individuals or businesses to reduce overall costs.
Exploring various leasing options allows you the flexibility to choose from different aircraft models while enjoying tax incentives that come with shared ownership.
In addition, customization costs can be significantly reduced by splitting them among multiple parties.
This collaborative approach also provides an opportunity to pool resources when it comes to pilot certification, ensuring all pilots maintain the highest level of expertise and safety standards.
Furthermore, as environmental consciousness continues to grow within our community, sharing a private jet can contribute positively towards green initiatives by reducing each individual's carbon footprint.
So go ahead – join forces with like-minded jet-setters and embrace this savvy solution to enjoy luxury travel without breaking the bank!
Final Thoughts
Purchasing a private jet is undoubtedly a significant investment with various factors to consider. It's important for potential buyers to be aware of the tax implications and explore possible ways to offset or minimize them.
Customization options can greatly impact the overall cost of a private jet, so it's essential to research reputable designers and manufacturers in order to make an informed decision.
Furthermore, as a responsible private jet owner, one should look into suitable pilot training programs or certifications required for flying their aircraft. This ensures not only safety but also compliance with aviation regulations.
Being conscious of the environmental impacts associated with owning and operating a private jet is crucial; exploring sustainable or eco-friendly alternatives can help reduce your carbon footprint.
If outright ownership seems too costly or impractical, there are reliable methods available for leasing or sharing a private jet with other individuals or businesses.
By considering all these aspects carefully, you'll be better equipped to determine whether buying a private jet makes sense for your lifestyle and financial situation – happy flying!