With its twin engines and comfortable cabin, the Piper PA-34 Seneca has long been popular on the used aircraft market. As an aviation enthusiast, I decided to research the costs of purchasing and flying this classic twin.
In this article, I'll share details on the Seneca's price tag, operating expenses, maintenance needs and financing options. Whether you dream of owning one or just appreciate vintage aircraft, read on!
Why Pilots Love the Piper PA-34 Seneca
First built in 1971, the PA-34 Seneca appealed to pilots thanks to strengths like:
Twin 200 HP Continental TSIO-360 engines provide redundancy and performance.
Comfortable club seating for up to 5 passengers and pilot.
Excellent payload capacity of around 1,400 pounds.
Proven airframe and systems backed by Piper's engineering expertise.
Good availability of parts support even after production ended in 1983.
For pilots seeking a practical piston twin with retro style, the Seneca remains an excellent choice today. Now let's explore the costs.
What's the Starting Price for a PA-34 Seneca?
Since the Seneca ended production in 1983, purchasing used is the only option. Expect to spend $77,000 – $400,000 for a Seneca built between 1971 and 1983 in nice condition. Models needing work can sometimes be found for under $50,000.
Key factors impacting price include overall condition, remaining engine times, avionics upgrades, paint and interior quality. As with any used airplane purchase, careful pre-buy inspection is essential.
So while not inexpensive, a PA-34 can still be attained for a fraction of comparable new twins. Their practicality ensures strong continuing demand.
What Are the Annual Fixed Costs on a Piper Seneca?
Expect around $7,055 in annual fixed operating expenses for your Seneca including:
Hangar Costs
Figure $850 per year for indoor hangar storage for the low-wing Seneca.
Insurance
For a 1970s vintage twin, allow around $2,900 annually for decent liability and hull coverage.
Annual Inspection
This involved inspection will generally cost around $2,100 each year.
Engine Overhaul Savings
It's smart to save around $600 yearly towards future engine overhauls. This major cost must be planned for.
Miscellaneous Costs
Minor fixed costs like subscriptions and tiedown fees could total around $605 per year.
So keep around $7,055 in your annual budget for fixed Seneca operating expenses.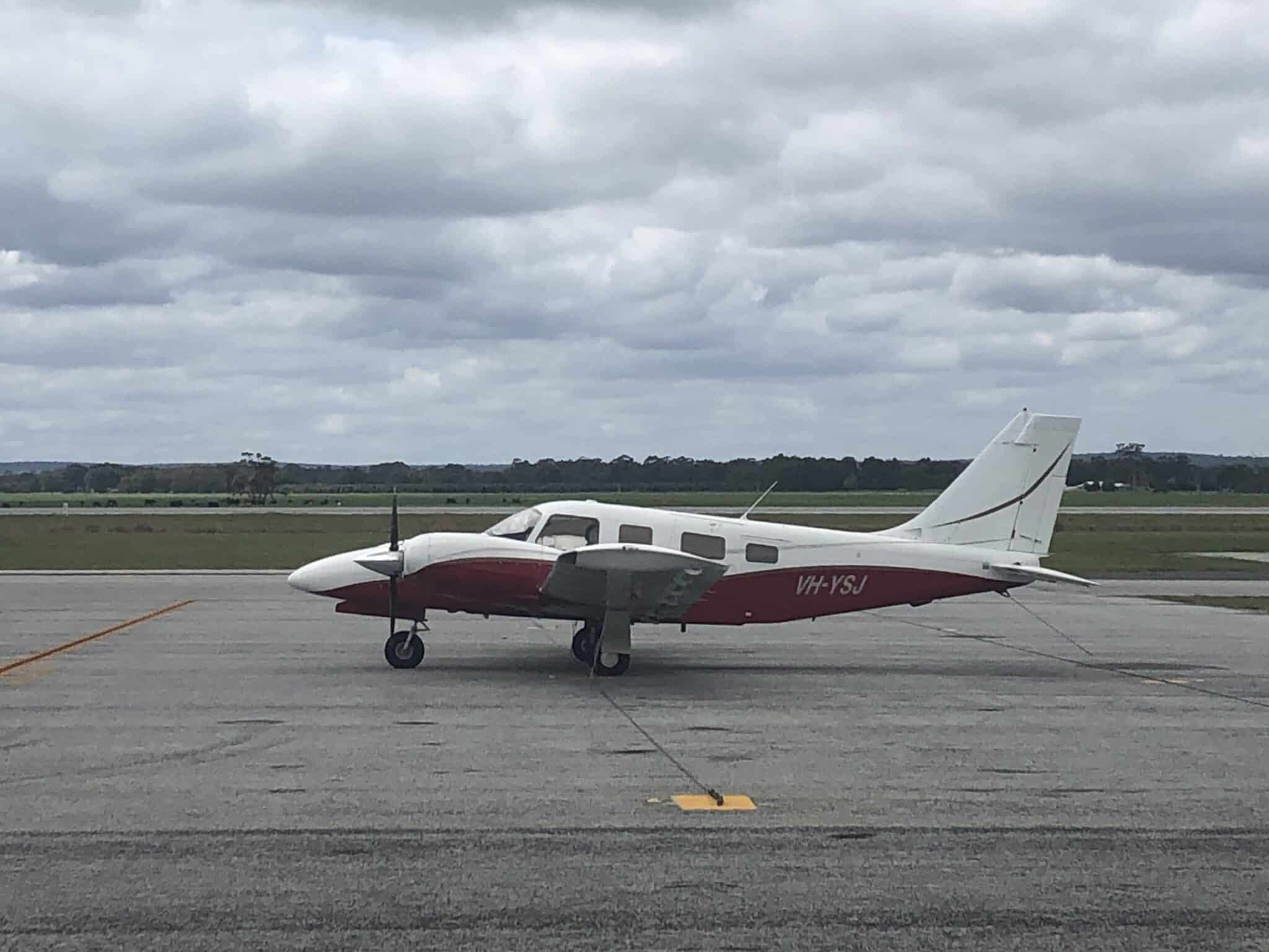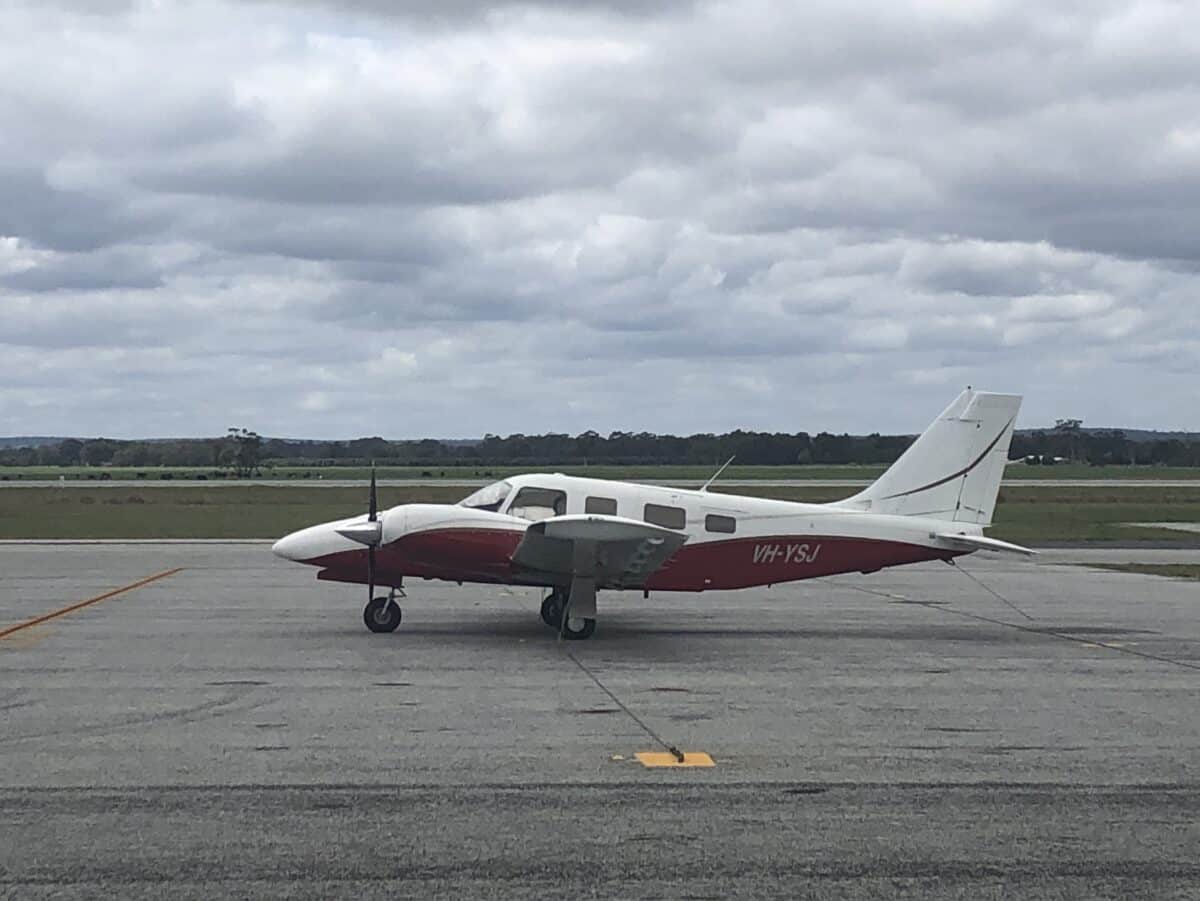 Variable Operating Costs for the Piper Seneca
When flown, the PA-34 incurs variable expenses that for 100 annual hours will total approximately $18,740.
Fuel Costs
Each engine burns around 10.5 GPH. At $5.40 per gallon for 100LL avgas, figure on $113 per hour for fuel.
Oil Costs
Oil consumption is low, so allow around $4 per flight hour.
Engine Reserves
It's wise to keep saving for engine overhauls at around $20 per hour flown.
Maintenance
Unscheduled maintenance may cost around $30 per hour, or $3,000 annually at 100 hours.
Miscellaneous Costs
Figure on $20 per flight hour for landing fees, tiedown costs and pilot supplies.
Variable costs depend directly on flying time. For 100 hours annually, budget around $18,740.
Total Seneca Operating Cost Per Hour
When fixed and variable costs are combined and divided by 100 flight hours, the total cost per hour is approximately $258. Here's the breakdown:
Fuel Costs: $113/hr
Oil Costs: $4/hr
Engine Reserves: $20/hr
Unscheduled Maintenance: $30/hr
Misc Variable Costs: $20/hr
Fixed Costs (Annualized): $71/hr
So while not cheap to operate, the Seneca provides twin-engine utility and comfort for lower acquisition cost compared to many twins.
How Do You Pay for a PA-34 Purchase?
Very few buyers can purchase a Seneca in cash. But creative financing makes ownership possible including:
Aircraft Loans
Banks may finance the purchase, typically with 20% or more down payment. Interest rates are higher than other loans. Compare multiple aviation lenders.
Leasing
Leasing through a specialty finance company allows you to operate without purchasing outright. You can optionally buy it after the multi-year lease.
Partnerships
Teaming with partners to share acquisition and operating costs makes the Seneca more accessible.
Business Ownership
There may be tax advantages to owning the aircraft through a business. Consult an aviation tax expert.
For pilots aspiring to own a classic twin, creative financing strategies make the PA-34 an achievable goal.
Is Buying a Piper Seneca Worth the Cost?
There's no avoiding the fact that acquiring and operating a twin like the PA-34 requires serious budgeting and financial commitment. Insurance, maintenance, engine overhauls and other costs are far higher than a single.
However, for pilots who need a roomy piston twin capable of carrying passengers and cargo with two engines for peace of mind, the operating costs can be justified.
The Seneca provides great utility, proven reliability, and pleasing retro styling for those who appreciate classics. With prudent planning and financing, ownership is very attainable.
Whether you're able to buy one soon or admiring from afar for now, I hope this overview of ownership costs has provided helpful guidance. The PA-34 remains a beloved classic for good reason!