The iconic Piper PA-38 Tomahawk is a widely sought-after single-engine, piston-powered airplane. I dived into researching the costs associated with purchasing and operating both new and pre-owned PA-38 Tomahawks. In this article, I will share my findings on the expenses you can expect when acquiring and maintaining this remarkable aircraft.
A pre-owned Piper PA-38 Tomahawk (manufactured between 1978 and 1981) typically costs between $25,000 and $65,500. The yearly total cost of ownership (excluding depreciation), including expenses such as insurance, maintenance, and hangar fees, amounts to approximately $10,325. The variable cost per flying hour is around $40, assuming 100 flying hours per year.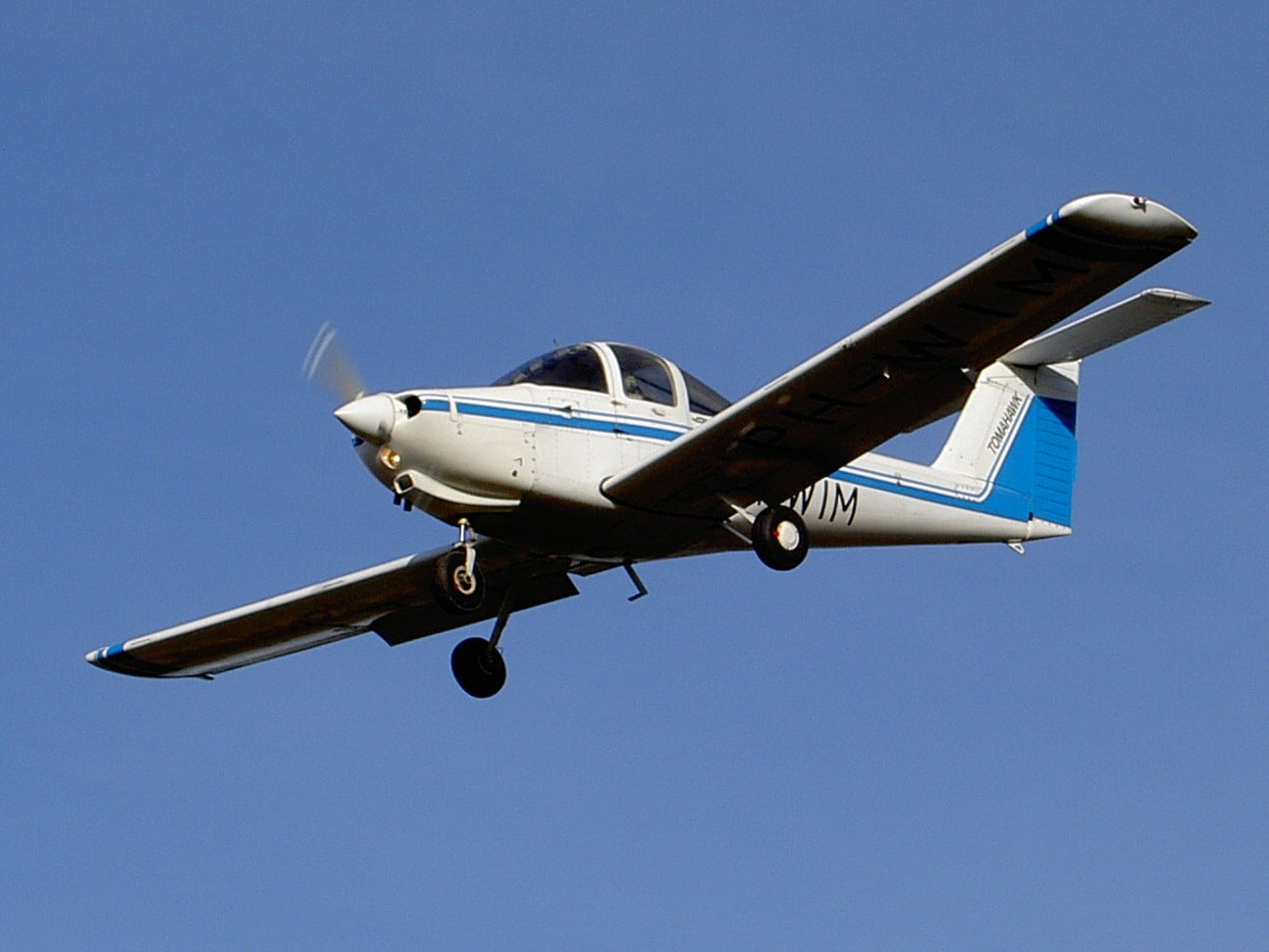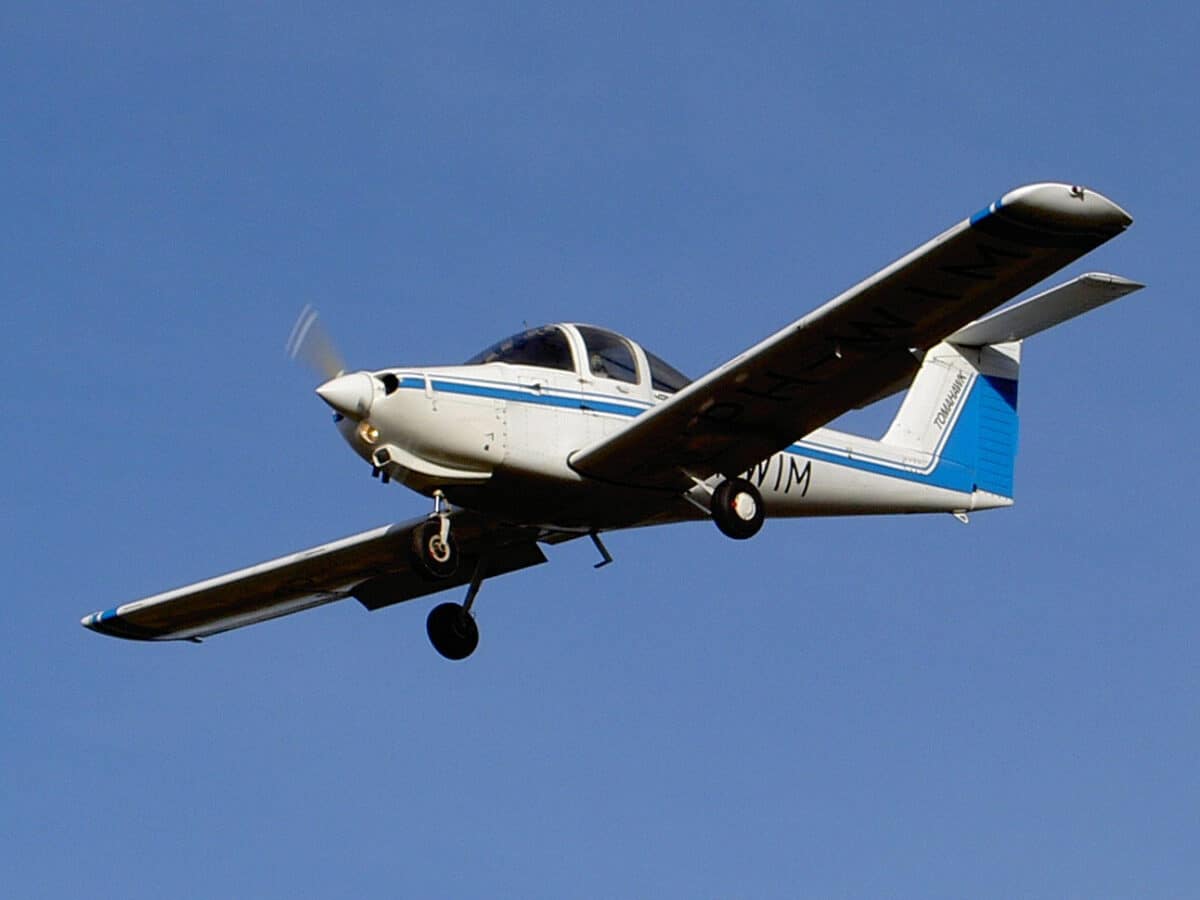 Reasons to Choose the Piper PA-38 Tomahawk
Newly certified private pilots often gravitate towards the Piper PA-38 Tomahawk due to its affordable price, fuel efficiency, and ease of maneuverability. This aircraft makes an excellent choice for those entering the world of aviation.
The Piper PA-38 Tomahawk is an excellent aircraft capable of carrying up to 2 passengers, including the pilot. In this article, we will discuss the total cost of ownership, financing options, and purchasing considerations for the Piper PA-38 Tomahawk.
Cost of Purchasing a Piper PA-38 Tomahawk
A good condition used Piper PA-38 Tomahawk can be found within the $25,000 to $65,500 price range for a 1978 to 1981 model. By opting for a pre-owned aircraft, buyers can enjoy the benefits of this versatile and reliable aircraft at a more affordable price.
The Piper PA-38 Tomahawk is a highly popular aircraft, making it accessible and easy to acquire. They have been on the market since their launch in 1978, and with ongoing production, you can expect a vast availability. The price for a decent-condition Piper PA-38 Tomahawk typically starts at around $25,000. Be aware that they often sell quickly once listed for sale.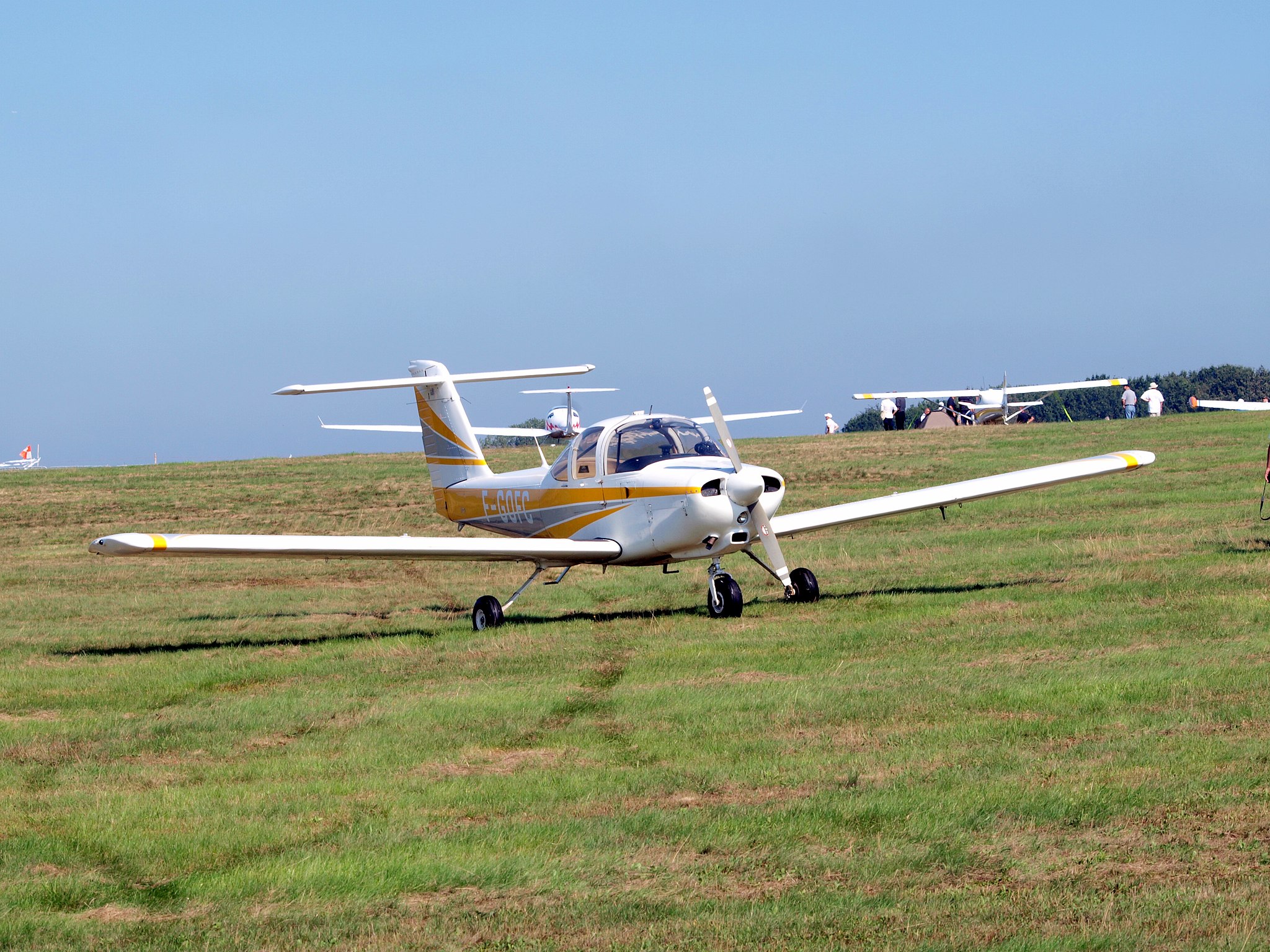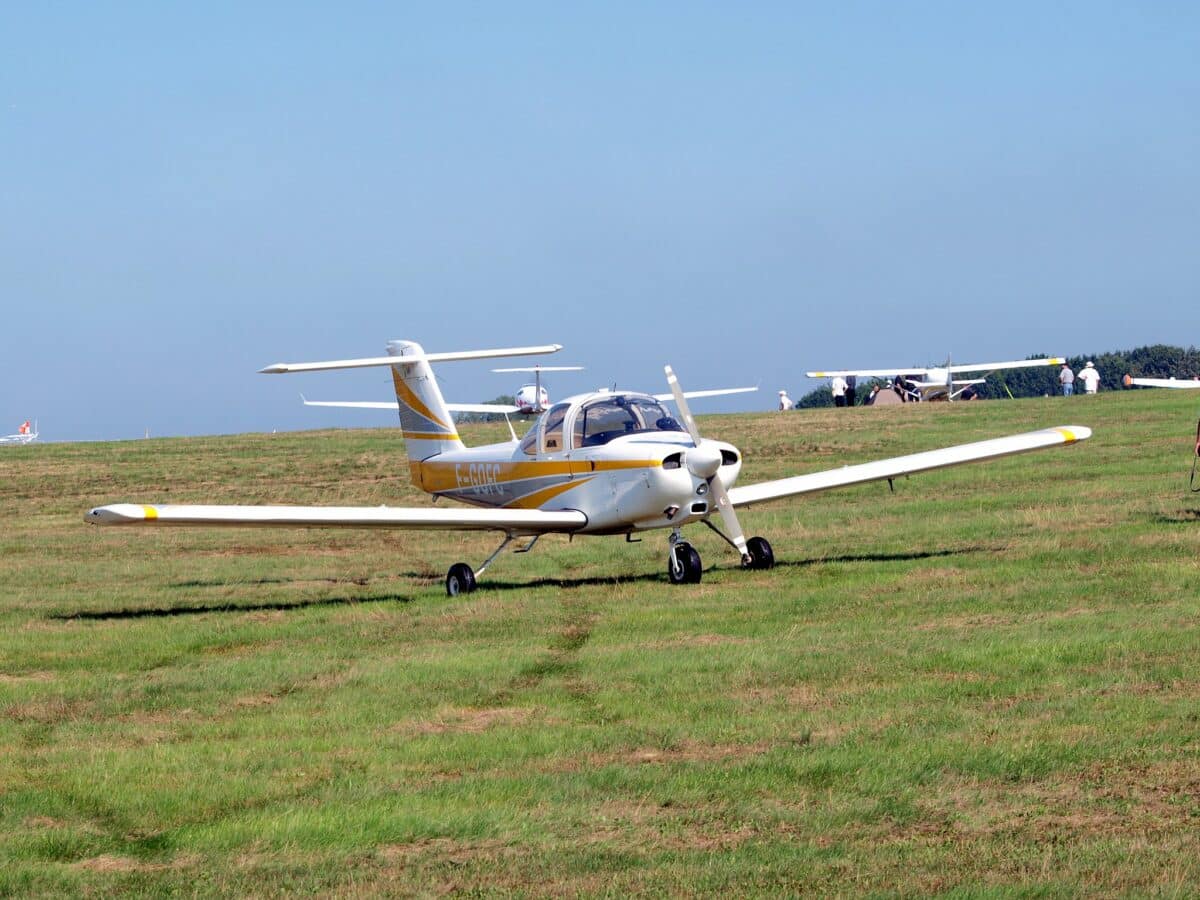 Ownership Costs of a Piper PA-38 Tomahawk
Purchasing a Piper PA-38 Tomahawk is just the beginning, as owning one involves both fixed and variable running costs. The total cost of ownership is estimated to be around $10,325 annually. This includes approximately $3,525 in fixed costs and around $6,800 in variable costs, assuming 100 annual flying hours.
Depreciation costs will also apply, but these are difficult to estimate due to the range of factors that influence aircraft value.
At PilotPassion, our mission is to provide you with the most interesting and relevant aviation content as aviation enthusiasts and student private pilots. We have put ourselves in your position to create content that saves you time and effort when searching for accurate information about the costs associated with owning and operating a Piper PA-38 Tomahawk.
Owning an airplane comes with various fixed and variable costs that beginners might not be aware of. This holds true for any aircraft, including the Piper PA-38 Tomahawk. If you purchase your new or used Piper with cash, you won't need to worry about finance costs. However, if you obtain a loan to finance your purchase, interest repayment costs will need to be factored in.
What Are the Fixed Costs for Piper PA-38 Tomahawk Ownership?
Fixed costs of aircraft ownership refer to expenses that must be paid regardless of whether the aircraft is flown or not. For example, even if you never fly your PA-38 Tomahawk, you will still be responsible for the fixed costs, such as the one-time purchase price, hangar fees at the aerodrome, insurance expenses, and annual inspection costs. The total fixed costs amount to approximately $3,525.
It's essential to consider the depreciation of your aircraft's value as an asset. Various factors, such as age, cost, resale value, and market conditions, can influence this depreciation, making it difficult to provide an accurate estimate.
To fully prepare for the annual inspection, you will likely need to account for any required maintenance necessary for passing the inspection. Some may classify these maintenance costs as variable costs. However, they are more appropriately categorized as fixed costs since they will likely need to be paid regardless of whether the aircraft is flown or not. Consider any regular subscription services you might be paying for, such as weather services or ForeFlight.
Hangar Costs for a Piper PA-38 Tomahawk
Hangar costs for a Piper PA-38 Tomahawk can significantly vary based on factors such as location and the type of storage facility you'll be renting space from. In the United States, hangar space can be found for around $70 per month, although you may want to consider paying more for additional facilities and security measures. Alternatively, you may have the option to construct or purchase your own hangar.
How much does insurance cost for a Piper PA-38 Tomahawk?
Insurance costs for owning and operating a Piper PA-38 Tomahawk may be more affordable than you expect. As with hangar costs, the price of insurance can greatly fluctuate depending on factors such as your location, flight frequency, aircraft value, and the type of coverage you choose.Insurance pricing for aircraft can vary significantly due to numerous factors.
It is advisable to shop around as you may be able to secure a lower rate. However, keep in mind that lower rates often only provide liability-only coverage, which does not include damage or loss to the aircraft itself. Instead, it covers damage or injury to third parties. The primary factor in determining the cost of insuring a Piper PA-38 Tomahawk is the airplane's valuation.
The cost to insure a used Piper PA-38 Tomahawk will typically be around $800 per year.
How much is an annual inspection for a Piper PA-38 Tomahawk?
Each year, the Federal Aviation Administration (FAA) mandates that an aircraft must undergo an annual inspection. This process costs approximately $1,050. In addition to the inspection, it is essential to ensure that all parts are in working order and that oil and other fluids are adequately maintained. The fixed maintenance costs, including the annual inspection, could amount to around $3,525 per year.
What Are the Variable Costs for Piper PA-38 Tomahawk Ownership?
The variable costs associated with owning a Piper PA-38 Tomahawk include fuel, oil, unscheduled maintenance, and miscellaneous expenses such as landing fees, parking, and minor travel costs. These costs are estimated to be around $6,800 per year.
The variable cost per flight hour is approximately $68. It is important to note that these figures are only estimates, and the actual costs may vary depending on individual usage and circumstances. Over time, as the aircraft ages, the annual variable costs may increase. Unlike fixed costs, variable costs are incurred only when the plane is in operation, ensuring that you only pay for what you use.
Piper PA-38 Tomahawk Fuel Costs
The Piper PA-38 Tomahawk is fueled by avgas, which costs approximately $40 per hour of flight. At present, the price of avgas stands at around $5 per gallon, with the Piper PA-38 Tomahawk consuming 7.0 gallons per hour. It's worth comparing avgas prices at different airports, as rates can vary based on factors such as location and traffic volume.
Piper PA-38 Tomahawk Oil
For those with technical aptitude, managing oil changes for the Piper PA-38 Tomahawk can result in substantial savings on labor costs. By taking a hands-on approach to maintenance, operators can minimize expenses and ensure optimal aircraft performance.Paying for labor, oil, and filters can be quite expensive when maintaining a Piper PA-38 Tomahawk. On average, the cost of oil runs at about $3 per running hour for this aircraft.
Piper PA-38 Tomahawk Engine Maintenance Costs
Approximately every 2,000 hours, the engine of a Piper PA-38 Tomahawk requires an overhaul. The expense of overhauling an airplane engine can escalate rapidly, depending on factors such as the engine's condition, its age, and the accumulated hours of use. However, safety is of utmost importance, making this a necessary procedure.
During the engine overhaul, each component is disassembled and meticulously inspected. This process includes the examination of pistons, bearings, cylinders, and other engine parts to ensure optimal performance and safety.Repairs or replacements are performed as needed. As an engine accumulates more flight hours, it requires more frequent complete overhauls. We've discussed fixed and variable costs, so now let's explore how to afford a Piper PA-38 Tomahawk!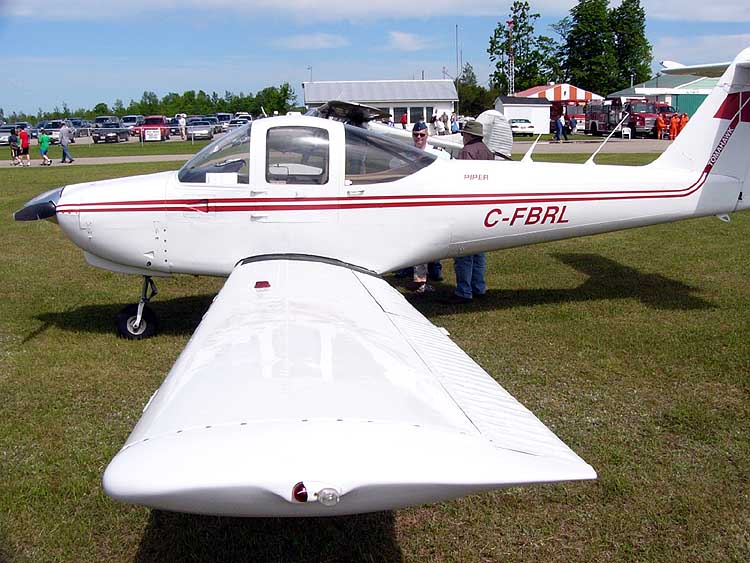 Financing Options for Purchasing a Piper PA-38 Tomahawk
Various financing options exist for purchasing this type of aircraft, as evidenced by my friends who own a Piper PA-38 Tomahawk. One option is obtaining a loan from a bank or financial institution. Alternatively, leasing the aircraft allows you to use it for a predetermined period before returning it or potentially purchasing it at the lease's end.
Consider buying a share in a Piper PA-38 Tomahawk with a trusted group of individuals. This collaborative approach makes ownership more affordable and manageable for everyone involved.When considering the purchase of a Piper PA-38 Tomahawk, it is crucial to thoroughly review all terms and conditions before finalizing any agreements. Gaining a comprehensive understanding of the associated terms and costs is essential to avoid unexpected financial obligations.
Taking out a loan for a Piper PA-38 Tomahawk
One option for financing your Piper PA-38 Tomahawk is applying for a conventional loan from a bank or credit union. If you possess a high credit score and a strong financial background, this may be a prudent choice. Alternatively, you may explore loans specifically designed for aircraft financing. These loans often provide more flexible terms and are more accommodating to borrowers with less-than-perfect credit.
Practical advice: Prior to selecting a lender, it is advisable to research and compare rates and terms from multiple providers. Assess your financial situation diligently and ensure that you can comfortably manage the loan repayments.
Leasing
If you're hesitant to purchase an aircraft outright, leasing a Piper PA-38 Tomahawk can be an accessible and cost-effective financing option. When you lease a plane, you enter into an agreement to use it for a specified duration—usually several years—in exchange for a fixed monthly payment.
At the end of the lease, you have two choices: return the aircraft to the owner or potentially purchase it for a predetermined amount. There are wet leases, which include a pilot, and dry leases, which involve just the plane. Typically, you'll opt for the dry lease option. It's crucial to thoroughly research and compare lease offerings from different providers.
Lease agreements can involve extensive paperwork, so ensure you carefully read the fine print. As with loans, consider your ability to make payments for the entire lease period.
Buying a share in a Piper PA-38 Tomahawk
Purchasing a share in a plane allows you to own a portion of the aircraft and operate it in collaboration with other owners. This can be a practical alternative to full ownership or long-term leasing if you require access to an aircraft.
Shared ownership, also known as fractional ownership, is a popular and cost-effective way to own a portion of an aircraft without bearing the entire financial burden. This ownership model generally requires an initial investment for purchasing a share in the aircraft, followed by ongoing maintenance and operational expenses.
Local flying clubs often facilitate these arrangements, and it's here that many people first encounter the concept of owning a share in an aircraft, such as the popular Piper PA-38 Tomahawk.
Fractional ownership offers numerous benefits for individuals and organizations seeking an affordable solution to aircraft ownership. By dividing the initial purchase price and ongoing expenses among multiple owners, fractional ownership enables parties to access the advantages of aircraft ownership at a more reasonable cost.
The extent to which each owner can access and is responsible for maintaining the aircraft depends on the size of their individual shares. Fractional ownership is an attractive option for those who wish to fly for personal or professional purposes but may not have the financial means or necessity to own an entire aircraft. Additionally, companies requiring regular access to an aircraft but not wanting to assume full ownership responsibility can find this alternative ownership model to be a viable solution.
Manufacturer: Piper Aircraft
Model: Piper PA-38-112 Tomahawk
First flight: 1977
Production years: 1978-1982
Role: Light, single-engine piston aircraft
Seating capacity: 2 passengers (including pilot)
Engine: 1 x Lycoming O-235-L2C air-cooled, horizontally-opposed piston engine
Horsepower: 112 hp (84 kW)
Wingspan: 34 ft (10.36 m)
Length: 23 ft 3 in (7.09 m)
Height: 9 ft (2.74 m)
Maximum speed: 126 mph (203 km/h)
Cruise speed: 115 mph (185 km/h)
Range: 539 miles (867 km)
Service ceiling: 13,000 ft (3,962 m)
Rate of climb: 718 ft/min (3.65 m/s)
Wing loading: 11.7 lb/ft² (57.1 kg/m²)
Power/mass: 0.11 hp/lb (0.18 kW/kg)
Fixed tricycle landing gear configuration
Known for: Distinctive T-tail design, purpose-built for flight training, and unique stall characteristics for teaching stall recovery
Popular uses: Flight training, personal flying, and recreational flying
Construction: Primarily aluminum airframe with a semi-tapered wing design

Final Thoughts
As demonstrated, the total cost of owning a Piper PA-38 Tomahawk, or any aircraft for that matter, can be quite substantial. However, it's important to remember that the value of this investment is subjective. For those with a passion for aviation and the financial means, it's undoubtedly worth the expense. In comparison to other aircraft, the Tomahawk's costs are relatively reasonable.
A thorough analysis reveals that the operating cost for a Tomahawk aircraft is approximately $103 per hour, accounting for both fixed and variable expenses. The variable expenses, which include fuel, oil, and maintenance, amount to around $68 per hour. As an alternative, many newly-licensed private pilots choose to rent a Piper PA-38 Tomahawk if it aligns better with their financial situation.
This concludes our discussion on the costs associated with owning and operating a Piper PA-38 Tomahawk. Remember, you can consult our guide to buying a small plane to make the right choice.
Wishing you safe and enjoyable flying experiences!