Ah, the allure of owning a small plane – it's an aspiration many share but only a select few actually achieve.
You know what we're talking about: that rush of adrenaline as you take to the skies on your own terms, without being confined by tedious commercial flight schedules or overcrowded airports; and let's not forget the envious glances from friends when they find out you've got your very own airborne chariot waiting at your beck and call.
It's no wonder so many people dream of joining this exclusive club.
But with countless models available in today's market, how do you determine which aircraft is worthy of becoming your personal skyward steed?
Fear not, fellow would-be aviators! That's precisely where we come in.
In this article, I'll provide you with a comprehensive rundown on some of the best small planes money can buy, taking into account factors such as performance capabilities, ease-of-use, maintenance requirements and affordability.
So buckle up tight and get ready for lift-off as we embark upon our quest to help you find the ultimate flying machine that will make those dreams finally take flight!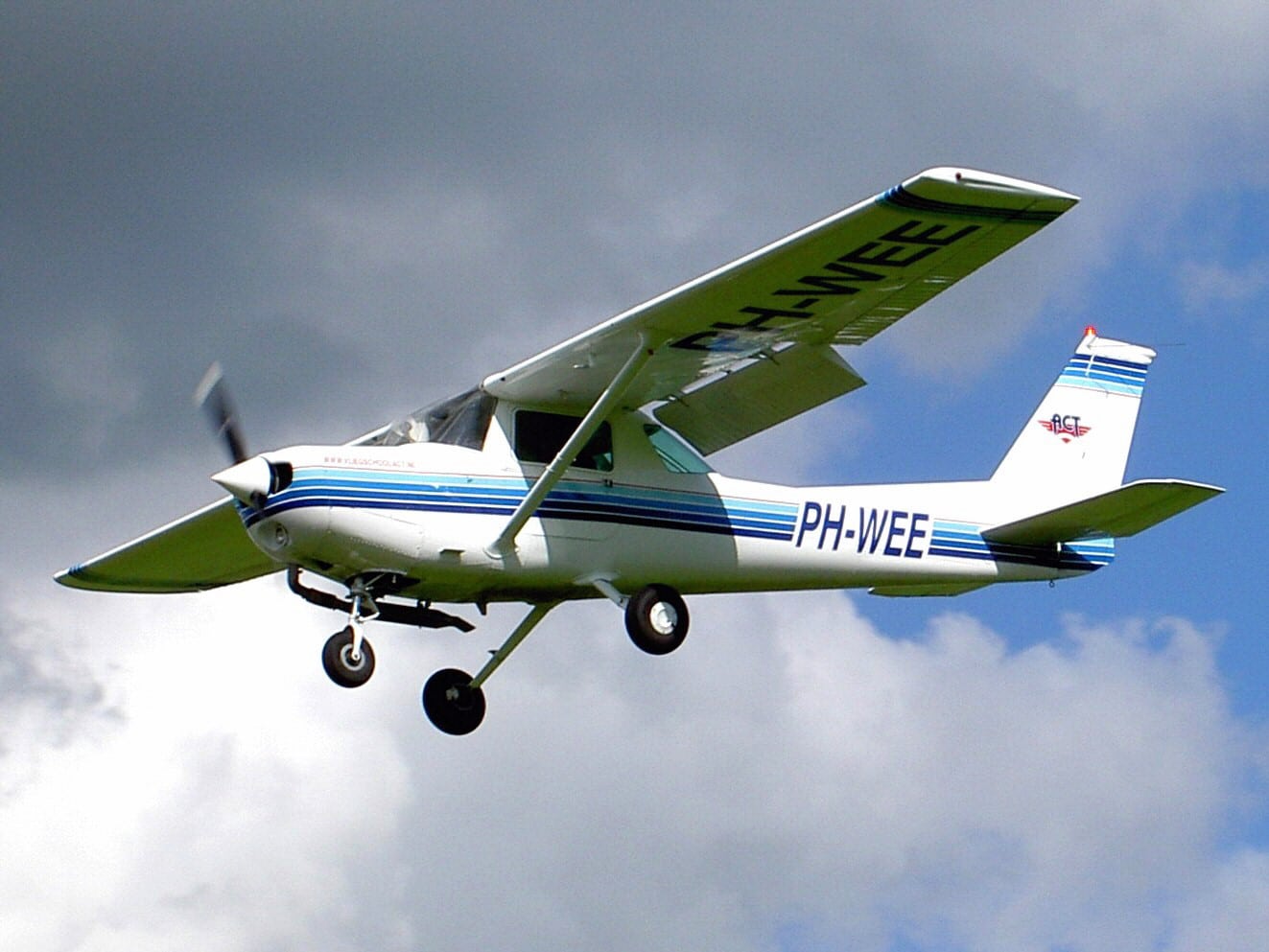 Definition Of A Small Plane
Like a majestic bird soaring through the sky, a small plane is an embodiment of human ingenuity and freedom.
The term 'small plane' typically refers to aircraft that are designed for personal or recreational use, with seating capacity usually ranging from one to six passengers.
These marvelous machines often boast impressive fuel efficiency, extended flight range capabilities, lower noise levels compared to their commercial counterparts, and space limitations that challenge designers to create innovative solutions.
Small planes come in various shapes and sizes, each offering unique features and characteristics tailored to specific needs and preferences.
When it comes time to purchase your own winged chariot, there's more than meets the eye when evaluating options on the market today.
With this in mind, let's take flight into exploring the factors you should consider when looking for the best small plane to buy!
Factors To Consider When Buying A Small Plane
Cost is always a major factor to consider when purchasing a small plane, so it's important to be aware of the different options available. Safety features also play a large role in selecting the right plane, so make sure you're familiar with the features offered before you make a purchase.
Cost
Picture yourself soaring through the skies, with nothing but endless blue surrounding you, and that sense of belonging to an exclusive community of pilots.
Now let's talk about cost – it's a vital factor when deciding on your dream small plane. I'm not going to discuss the cost of private jets and ownership because I've already written a full article on that.
You're not just looking at the initial price tag; think fuel efficiency for those long flights into sunsets, financing options so you can spread out payments comfortably, and even aircraft leasing as an alternative way to get airborne without breaking the bank.
The perfect plane may come at a cost, but remember: there's no price too high for freedom in the clouds with kindred spirits by your side!
Safety Features
But hey, let's not forget about safety features – they're crucial when choosing your perfect sky chariot.
After all, you want to ensure that your exclusive airborne community stays intact and thrives!
As a member of the high-flying elite, it's essential to consider night visibility for those enchanting starlit journeys, airworthiness requirements to keep up with regulations (because we don't cut corners here), and cutting-edge autopilot systems that'll give even the most seasoned pilot some well-deserved peace of mind.
So go ahead, take flight knowing you've got an ironclad safety net wrapped around you and your kindred spirits; because in this lofty realm, there's no room for compromise on security or style.
Different Types Of Small Planes
Light-Sport Aircraft are great for amateur pilots looking for a straightforward, safe flight experience. Ultralight Planes offer the most cost-effective way to get into the air, but they're not for everyone.
Light-Sport Aircraft
You'll surely adore the realm of Light-Sport Aircraft (LSA), where freedom and exhilaration meet practicality.
As a pilot, we know you're always seeking that perfect balance between performance and affordability in your flying pursuits.
LSAs are ideal for those who have just completed their pilot training or even those simply craving an exciting weekend escape from life's daily grind.
These nimble aircraft offer impressive fuel efficiency, reducing operational costs while still providing enough power to conquer various weather conditions with ease.
So go ahead, indulge yourself in this tightly-knit LSA community where camaraderie flourishes among fellow pilots, and immerse yourself in the joy of flight knowing that you've made a smart choice both financially and recreationally.
In this dynamic world of small planes, it's all about finding what truly makes your heart soar!
Ultralight Planes
But wait, there's more!
If you're seeking an even lighter and more affordable option to quench your thirst for flight, then Ultralight Planes are the perfect choice. These featherweight flyers boast light weight construction that maximizes agility while minimizing fuel consumption.
You'll be able to hone your flying techniques in a whole new way as you dance through the skies with these nimble beauties. Just remember, their lightweight nature means weather considerations should always be on top of mind when planning your next adventure.
So why not join this exclusive club of enthusiasts who've discovered the joys of ultralight aviation? After all, there's nothing quite like the sensation of being one with the sky as you explore its boundless beauty from above!
Aircraft Certification
Before getting swept away by the thrill of owning a small plane, it's crucial to consider aircraft certification. This process involves rigorous flight testing and ensures that your dream machine meets all regulatory requirements for safe operation.
When deciding on the best small plane to buy, keep in mind these three key factors:
Standard Category Certification: A guarantee that your chosen aircraft successfully passed stringent pre-purchase inspections and adheres to airspace navigation regulations.
Aircraft Leasing Options: For those who aren't ready for full ownership yet, leasing provides an attractive alternative with less financial commitment upfront.
Special Light-Sport Aircraft (S-LSA) Certification: If you're looking for something more recreational and easy-to-fly, S-LSAs offer simplified maintenance and lower operational costs.
By choosing a certified aircraft, not only will you be part of an exclusive community of aviation enthusiasts but also have peace-of-mind knowing that safety is at the forefront of its design.
So whether you want to soar through open skies or explore hidden landscapes from above, selecting a certified plane will ensure your journey remains both enjoyable and secure.
Now that we've covered the importance of certification when purchasing a small aircraft, let's discuss another essential aspect – ensuring adequate protection against potential risks through comprehensive insurance coverage before taking off into the wild blue yonder!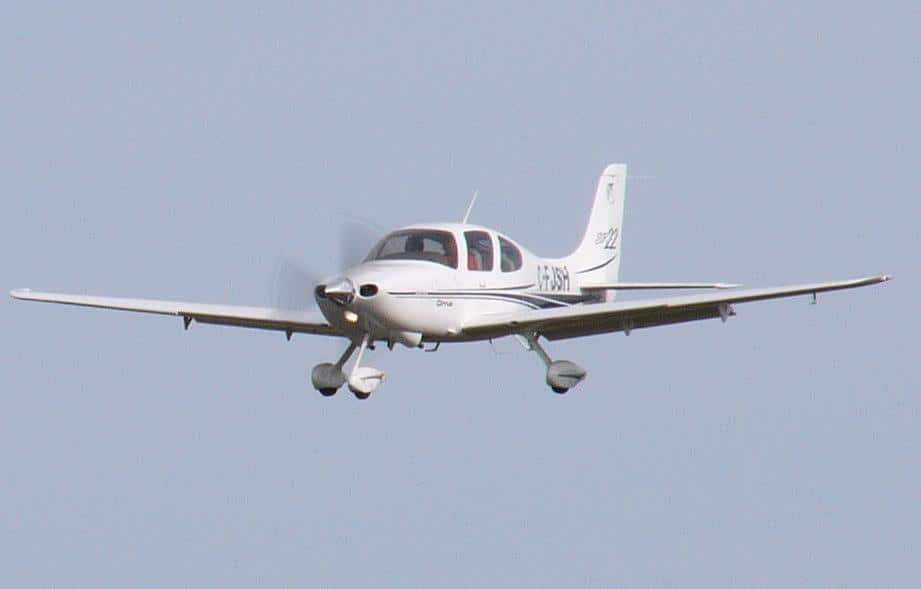 Aircraft Insurance
Ah, aircraft insurance – the delightful necessity that allows us to sleep soundly at night, knowing our precious flying machines are protected from unforeseen mishaps.
While you're basking in the glory of purchasing the best small plane, don't forget about those pesky airspace regulations, as well as ensuring your flight training and aircraft ratings are up-to-date.
Now let's dive into a sophisticated table outlining some key aspects of insurance policies and financing options for your marvelous new aviation investment:
| Insurance Policies | Financing Options |
| --- | --- |
| Liability Coverage | Loan Terms |
| Hull & Equipment | Interest Rates |
| Medical Payments | Down Payment |
By comparing these factors, you'll be able to confidently choose an insurance policy tailored to your needs while keeping in mind the financial commitment that comes with owning a small plane.
You've got this! With all these intricate details sorted out, it's time to explore how proper care can prolong the life of your shiny new toy.
Aircraft Maintenance
Now that you've got the scoop on aircraft insurance, let's talk about another important aspect of owning a small plane – maintenance.
Keeping your aircraft in top-notch condition is essential for safe and enjoyable flying experiences. Regular checks on aircraft parts ensure they're functioning correctly and can withstand various weather conditions. Moreover, attending flight training sessions will not only improve your piloting skills but also teach you how to maintain and inspect your airplane.
In terms of fuel efficiency and noise levels, modern small planes are designed with these factors in mind. Manufacturers have made significant strides in reducing both fuel consumption and noise pollution, making small-plane ownership much more environmentally friendly than before.
Remember, maintaining your airplane well will further enhance its performance and make it an even better investment overall.
Up next: we'll be exploring some vital aircraft safety systems every pilot should know about!
Aircraft Safety Systems
Imagine soaring through the sky like an eagle, confident in your wings and free from worry. This sense of security is what you can expect when considering the best small plane to buy, as their aircraft safety systems are top-notch.
Flight records demonstrate that these planes have passed rigorous airworthiness tests, flying high not only in performance but also in fuel economy.
As a responsible pilot, adhering to airspace rules and minimizing noise pollution contribute to creating harmony among fellow aviators. The best small planes on the market ensure compliance with such regulations while fostering a feeling of belonging within our airborne community.
With this peace of mind secured, let's gracefully glide into discussing another important factor: the cost of ownership for these magnificent machines.
Cost Of Ownership
When it comes to the cost of ownership, there are various procurement options available for a small plane. From financing options and leasing possibilities to partnering with a flight instructor or purchasing an aircraft outright, you can find the perfect fit that suits your budget and meets your flying needs.
Fuel economy plays a significant role in determining the overall expense of owning an aircraft, so finding a fuel-efficient model is imperative. Moreover, having access to advanced features such as aircraft tracking technology will contribute towards enhancing safety measures while ensuring that you're part of the elite club of proud airplane owners.
I've created a detailed analysis of how much specific small planes cost. Here you go!
Pilot Qualifications
So, you've found the perfect small aircraft to fulfill your aviation dreams. But wait! Before you take off into the wild blue yonder, let's discuss what it takes to be a qualified pilot for these magnificent flying machines.
To become a proficient aviator and truly belong to this elite community, consider completing comprehensive pilot training at reputable flight schools. These institutions provide all the necessary guidance and knowledge in areas such as:
Navigation techniques: Mastering both visual and instrument-based methods
Air traffic control communication: Learning how to interact efficiently with controllers on the ground
Airspace regulations: Familiarizing yourself with different types of airspace and their respective rules
With proper training under your belt, you'll not only be able to confidently navigate through various weather conditions but also make meaningful connections with other pilots who share your passion for flying.
As part of this well-informed group, you'll enjoy discussing best practices and swapping stories about thrilling aerial adventures.
Now that we've covered pilot qualifications, rest assured knowing you're prepared for whatever challenges may arise while cruising above the clouds in your new small plane.
Next up – after-sales service; because owning an aircraft is more than just mastering the skies – it's ensuring its optimal performance for every journey ahead.
After-Sales Service
Now that you've got your pilot qualifications sorted, it's time to think about the long-term aspects of owning a small plane. After all, buying an aircraft is just the beginning – maintaining and servicing it is essential for both safety and optimal performance.
One crucial factor to consider when purchasing a small plane is the after-sales service provided by the manufacturer or dealer. Top-notch dealer support can make all the difference in ensuring your investment remains airworthy and enjoyable for years to come.
Look for dealers with extensive service expertise who are known for their parts availability and prompt response times. Furthermore, comprehensive warranty coverage will protect you from unexpected expenses and provide peace of mind as you take to the skies.
Spare parts availability is vital since timely repairs depend on having access to necessary components without delay. By prioritizing these factors in your decision-making process, you'll be well on your way to finding not only the best small plane but also forming lasting connections within this exciting aviation community.
Frequently Asked Questions
What Is The Impact Of A Small Plane's Age On Its Performance And Reliability?
The age of a small plane can impact its performance and reliability, as older aircraft may experience wear and tear, corrosion, and outdated components. However, with proper maintenance, regular inspections, and timely upgrades, an older plane can still operate safely and efficiently. The actual condition of the aircraft, rather than its age, is the key factor in determining performance and reliability.
How Do I Choose Between Purchasing A New Small Plane Versus A Used One?
Budget: Used aircraft are generally more affordable than new ones. Determine your budget and evaluate if the cost savings of a used plane outweigh the benefits of a new one.
Maintenance and operating costs: New planes typically have lower maintenance costs and more efficient systems, while older planes may require more frequent repairs and maintenance. Calculate the expected operating costs for both options.
Warranty and support: New aircraft often come with warranties and manufacturer support, while used aircraft may have limited or no warranty coverage. Consider the value of warranty and support when making your decision.
Technology and avionics: New aircraft usually feature the latest technology, avionics, and safety systems. If having cutting-edge equipment is important to you, a new plane might be the better choice.
Aircraft history and condition: If considering a used aircraft, thoroughly research its history, maintenance records, and overall condition. Engage a qualified mechanic or inspector to evaluate the plane's airworthiness.
Customization: New planes can be customized to meet your specific requirements, while used planes may require modifications to fit your needs. Consider the costs and feasibility of customization for both options.
Financing and insurance: Financing options and insurance premiums may differ between new and used planes. Research the available options and how they will affect your overall costs.
Are There Any Specific Small Planes That Hold Their Value Better Than Others In Terms Of Resale Value?
Yes, some small planes have a reputation for holding their value better than others in terms of resale value. However, it is important to remember that market conditions, maintenance history, and other factors can influence the resale value of any aircraft. That said, here are some popular small planes known for their relatively strong resale value:
Cessna 172 Skyhawk: A popular choice for flight training and personal use, the Cessna 172 has a strong demand in the market, which contributes to its solid resale value.
Piper PA-28 Cherokee: The Piper Cherokee series, including the Archer and Warrior models, is known for its reliability and versatility, making it a popular choice among pilots and maintaining a good resale value.
Cirrus SR22: The Cirrus SR22 is a modern, high-performance single-engine aircraft with advanced avionics, safety features, and comfortable interiors, which help maintain its strong resale value.
Beechcraft Bonanza: The Beechcraft Bonanza series, particularly the A36 and G36 models, are recognized for their durability, performance, and overall quality, contributing to their solid resale value.
Diamond DA40: The Diamond DA40, with its modern design, fuel efficiency, and safety features, is popular among flight schools and private owners, which helps it maintain a good resale value.
When evaluating resale value, it is crucial to consider factors such as the aircraft's maintenance history, total flight hours, avionics, and any upgrades or modifications. Additionally, market conditions at the time of resale will also play a role in determining the final resale value.
Can Small Planes Be Customized Or Upgraded With Additional Features Or Equipment After Purchase?
Yes, small planes can be customized or upgraded with additional features or equipment after purchase. These upgrades can include avionics, interior, exterior, and performance enhancements. Some common upgrades for small planes include:
Avionics: Upgrading to modern avionics systems, such as GPS navigators, glass cockpits, and autopilots, can improve safety, situational awareness, and ease of operation.
Interior: Refurbishing or reconfiguring the aircraft interior, including seating, upholstery, lighting, and cabin amenities, can enhance passenger comfort and aesthetics.
Exterior: Repainting or adding custom decals can improve the plane's appearance and protect the aircraft's surface from corrosion and wear.
Engine and performance: Upgrading engines or installing modifications such as vortex generators, wingtips, or propellers can enhance the aircraft's performance, fuel efficiency, and safety.
Safety equipment: Installing safety features like airbags, enhanced vision systems, or traffic collision avoidance systems can improve the overall safety of the aircraft.
It is essential to consult with experienced aviation professionals, such as mechanics or avionics technicians, to ensure any customizations or upgrades are compatible with your aircraft, compliant with applicable regulations, and installed correctly. Additionally, keep in mind that certain modifications may affect your aircraft's insurance and resale value.
What Resources Or Communities Are Available For Small Plane Owners To Connect With Each Other And Share Experiences, Tips, Or Advice?
There are numerous resources and communities available for small plane owners to connect with each other and share experiences, tips, and advice. Some of these include:
Online forums: Websites like Pilots of America, BeechTalk, and Piper Forum provide platforms for pilots and aircraft owners to engage in discussions, ask questions, and share experiences.
Social media groups: Many Facebook groups and LinkedIn communities cater to specific aircraft types, pilot interests, or geographic regions, allowing small plane owners to connect and network with like-minded individuals.
Aircraft Owners and Pilots Association (AOPA): AOPA is a prominent organization representing general aviation in the United States. They offer numerous resources, including events, online forums, and articles, aimed at helping pilots and aircraft owners.
Experimental Aircraft Association (EAA): EAA is dedicated to supporting recreational aviation enthusiasts, offering resources, events, and a magazine that covers various topics related to aircraft ownership and flying.
Type clubs: Many aircraft manufacturers or specific models have dedicated "type clubs" that focus on providing support, resources, and networking opportunities for owners and enthusiasts of that specific aircraft type.
Local flying clubs: Joining a local flying club can be a great way to connect with fellow pilots and aircraft owners in your area, share experiences, and even reduce the costs of aircraft ownership.
Aviation events: Events such as airshows, fly-ins, and conferences offer opportunities for small plane owners to meet, network, and learn from experts and fellow enthusiasts.
By engaging with these communities and resources, small plane owners can gain valuable insights, share experiences, and build relationships with fellow aviation enthusiasts.
Final Thoughts
The age of a small plane can have significant implications on its performance and reliability. Like a fine wine that gets better with time, some aircraft may hold their value and charm as they age; however, it is essential to weigh the benefits of purchasing a new versus used plane carefully.
When seeking your perfect airborne companion, keep an eye out for specific models known for maintaining their resale value.
Additionally, don't be afraid to explore customization options or upgrades to make your dream flying machine truly one-of-a-kind – after all, the sky's the limit when it comes to personalizing your experience!
Remember that there's strength in numbers: tap into resources or communities tailored specifically for small plane owners. These connections will provide invaluable advice and camaraderie as you embark on this exciting journey together.
So spread your wings and let your passion for aviation soar because owning a small plane is about more than just getting from point A to B; it is an adventure waiting to take flight!