The Cessna 172 Skyhawk is one of the most popular single-engine piston aircraft in history. Over 44,000 Skyhawks have been produced since the model first flew in 1955, making it the best-selling plane of all time.
For many pilots, the Cessna 172 is the ideal plane to own. Its reputation for safety, reliability, and efficiency makes it a favorite among private owners and flight schools alike.
But for all its virtues, the Cessna Skyhawk doesn't come cheap. So what exactly does one of these iconic planes cost? I've done my research, so let's break it down.
A brand new Cessna 172 Skyhawk costs $359,000 in 2023 for the base model. A second-hand Cessna 172 Skyhawk costs approximately $49,000 to $235,000 (aged from 1958 to 2001). The total cost of ownership (ignoring depreciation) but including costs such as insurance, maintenance, and hangar costs will be approximately $13,125 annually. The total cost to fly is approximately $131 per hour (based on 100 flying hours).
PilotPassion exists to bring you the most interesting and relevant aviation content. We are aviation enthusiasts and student private pilots. 

When creating this information, we have put ourselves into your position. We hope our content saves you time and energy while searching for accurate information regarding how much it costs to own and operate a Cessna 172 Skyhawk.
Brand New Cessna 172 Cost
If you buy a factory-fresh Cessna 172 straight from Textron Aviation today, be prepared to fork over at least $359,000 for the base 2022 model. This will get you a Skyhawk with analog gauges and no fancy extras.
Moving up to the 2022 G1000 NXi model with the Garmin glass cockpit starts at $424,900. This includes dual G1000 NXi displays, autopilot, digital comm and nav radios, and more.
Fully loaded with options like air conditioning, leather upholstery, extra avionics, and a custom paint job, a new luxury Cessna 172 can top $500,000.
Keep in mind that the base price can also vary year-to-year if features are added or manufacturing costs change.
I've also covered how much it costs to rent a Cessna 172 in depth.
Used Cessna 172 Cost Ranges
With Cessnas having been built continuously for over 60 years, you can imagine there's a wide range of prices for used Skyhawks.
If you're on a budget, you can pick up a good condition used Cessna 172 Skyhawk within the $49,000 to $235,000 price range for a 1958 to 2001 model.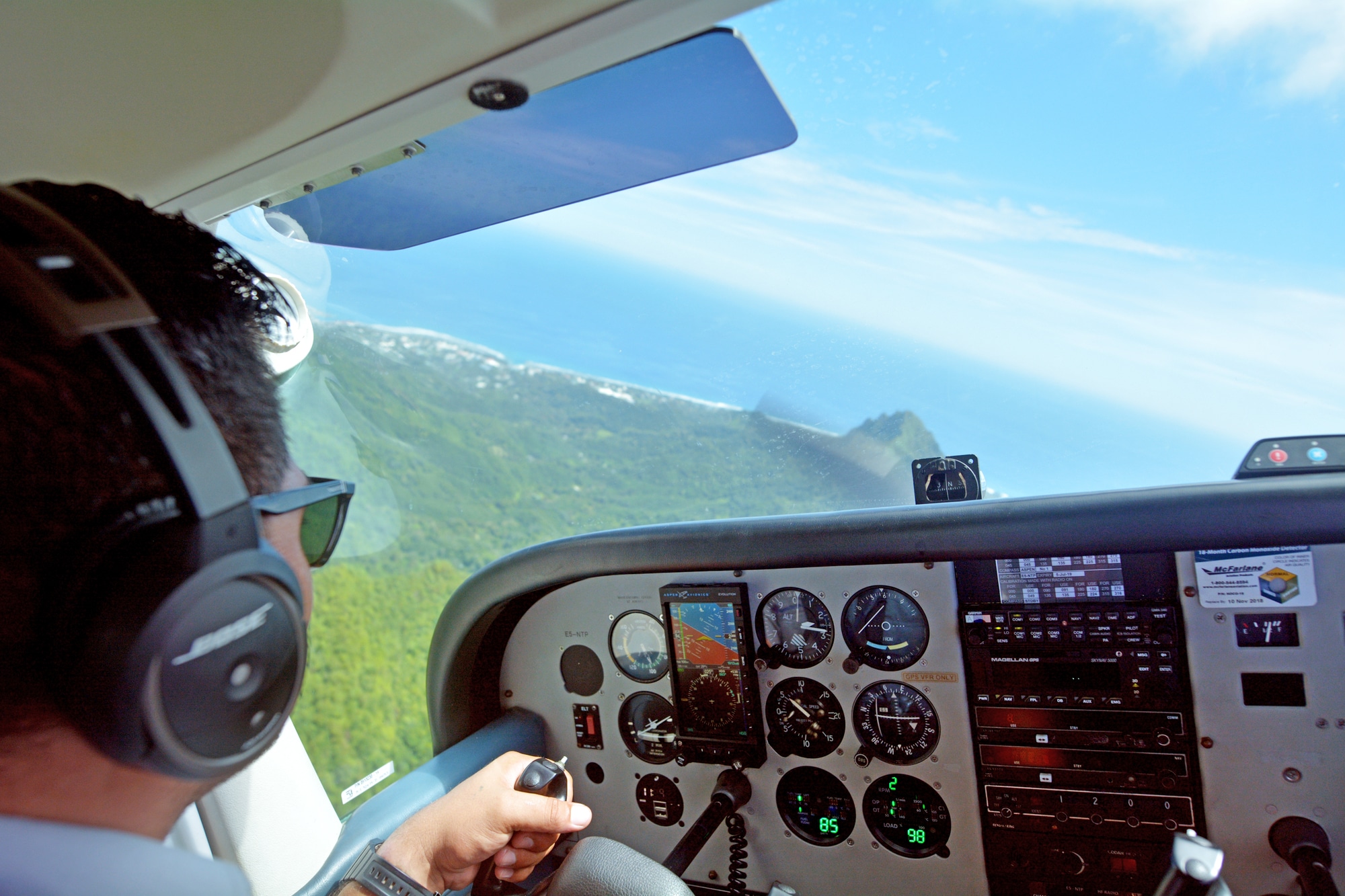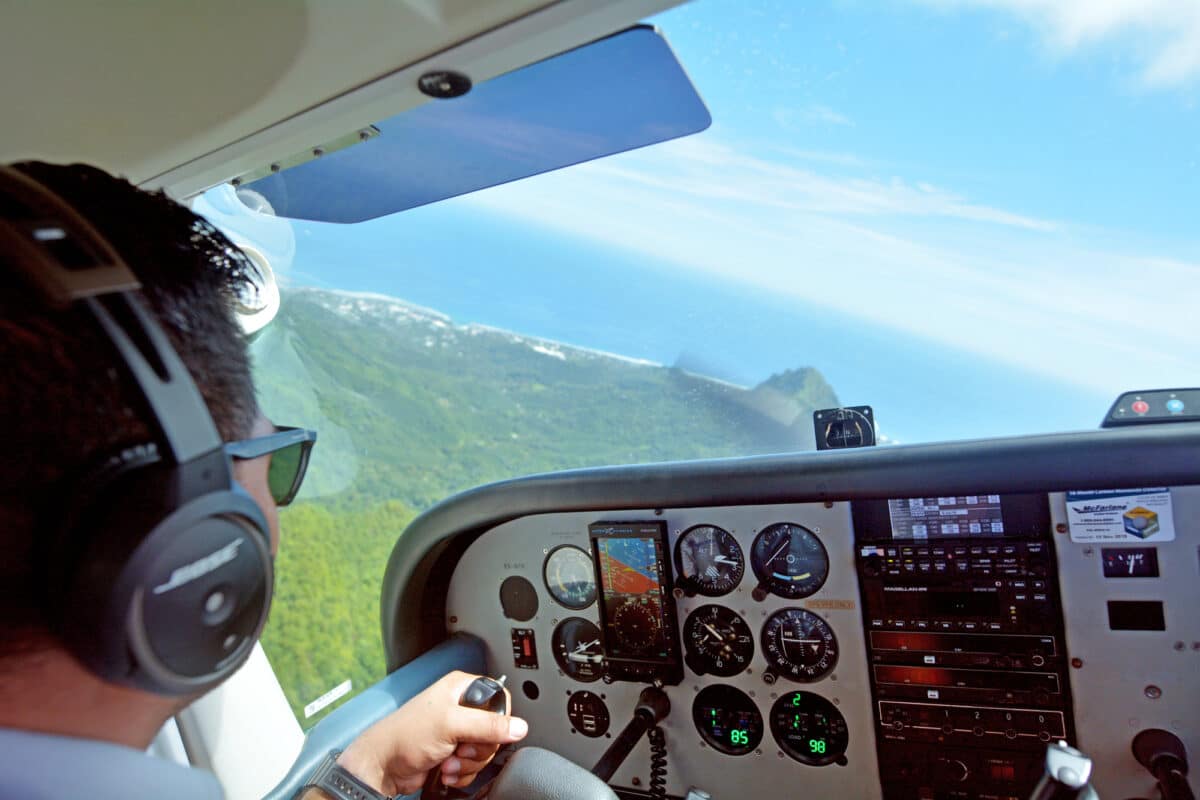 Here are rough estimates based on age and condition:
Late Model (1990s-2000s)
Decent condition: $130,000 – $170,000
Great condition with new avionics: $170,000 – $250,000
Mid-Range Model (1970s-1980s)
Average condition: $60,000 – $100,000
Refurbished interior/paint: $90,000 – $140,000
Older Vintage (1960s or earlier)
Flyable shape: $20,000 – $60,000
Extensively restored: $70,000 – $120,000
As you can see, prices span from as low as $20,000 for an old restored clunker to as high as $250,000 for a decked-out late-model plane.
Where you shop also makes a difference. In general, prices are lower in rural areas and higher near busy flight schools with high demand.
Check out our article on the best small planes to buy for recommendations and insights.
Key Factors Influencing Used Cessna 172 Prices
Some of the main specifics that impact pricing for used Cessnas include:
Total airframe hours – Lower hours means less wear. Under 5,000 is ideal.
Engine hours and condition – Rebuilt or overhauled engines add value. Time since overhaul matters.
Avionics equipment – Modern digital suites are preferred over steam gauges.
Airworthiness directives – Aircraft with all ADs satisfied saves money.
Damage history – Even minor incidents can reduce value if not properly repaired.
Maintenance logs – Complete logs documenting repairs prove care.
Interior condition – Refurbished seats/carpet bring higher offers.
Exterior paint – Fresh high-quality paint makes strong impression.
Modifications – Some mods like STOL kits help, others hurt value.
Reputation of prior owner – Known meticulous owners a plus.
What's the Total Cost of Ownership?
When budgeting to own a Cessna 172, the purchase price is just the beginning. Operating and maintenance costs add up.
Fixed Costs Per Year
These expenses remain relatively stable year-to-year:
Hangar rental – $700/month average
Annual inspection – $1000
Insurance – $2000 for experienced pilot
Property taxes – Varies by location
Miscellaneous – Tie-downs, training, subscriptions etc.
Total fixed costs typically range from $4500 – $6500.
Variable Costs Per Year
These costs depend directly on flight hours:
Fuel – About 10 gal/hr at $6/gal = $60/flight hour
Oil changes – Figure $40 oil/filter change every 50 hrs
Unscheduled maintenance – $100/hr average
Engine reserve savings – $20/hr for overhaul fund
With 100 annual hours, variable costs are around $9000 per year.
So realistically, budget $13,500 – $15,500 to own and fly a Cessna 172 for a year.
How Do Pilots Afford a Cessna 172?
Very few pilots can just write a check to purchase a new or used Cessna 172. Here are some common ways pilots make owning a Skyhawk more accessible:
Bank Loans
Banks will lend up to 80% of a plane's value if you have solid credit and income. Interest rates are usually lower than specialized aviation loans. Loan terms up to 20 years are available.
Aviation Loans
Specialized lenders like AOPA, Pilot Finance, and others offer loans designed for aircraft. More flexible terms than banks and low down payments. Rate may be higher.
Leasing
Doesn't require the large upfront cost of purchasing. Set monthly payments for a fixed term after which you can buy the plane or return it.
Shared Ownership
Split the purchase price and operating costs with a small group of co-owners. Typical with flying clubs. Buy into the percentages you need.
Secured Lending
Uses the aircraft as collateral for better interest rates. Must be comfortable risking the plane if unable to repay.
Federal Tax Incentives
In the U.S., federal income tax deductions help offset the costs. Consult an aviation tax expert for latest rules.
Buying a Cessna 172 is a major purchase. Weigh all the financing options carefully before committing. Shop around for the best terms tailored to your financial situation.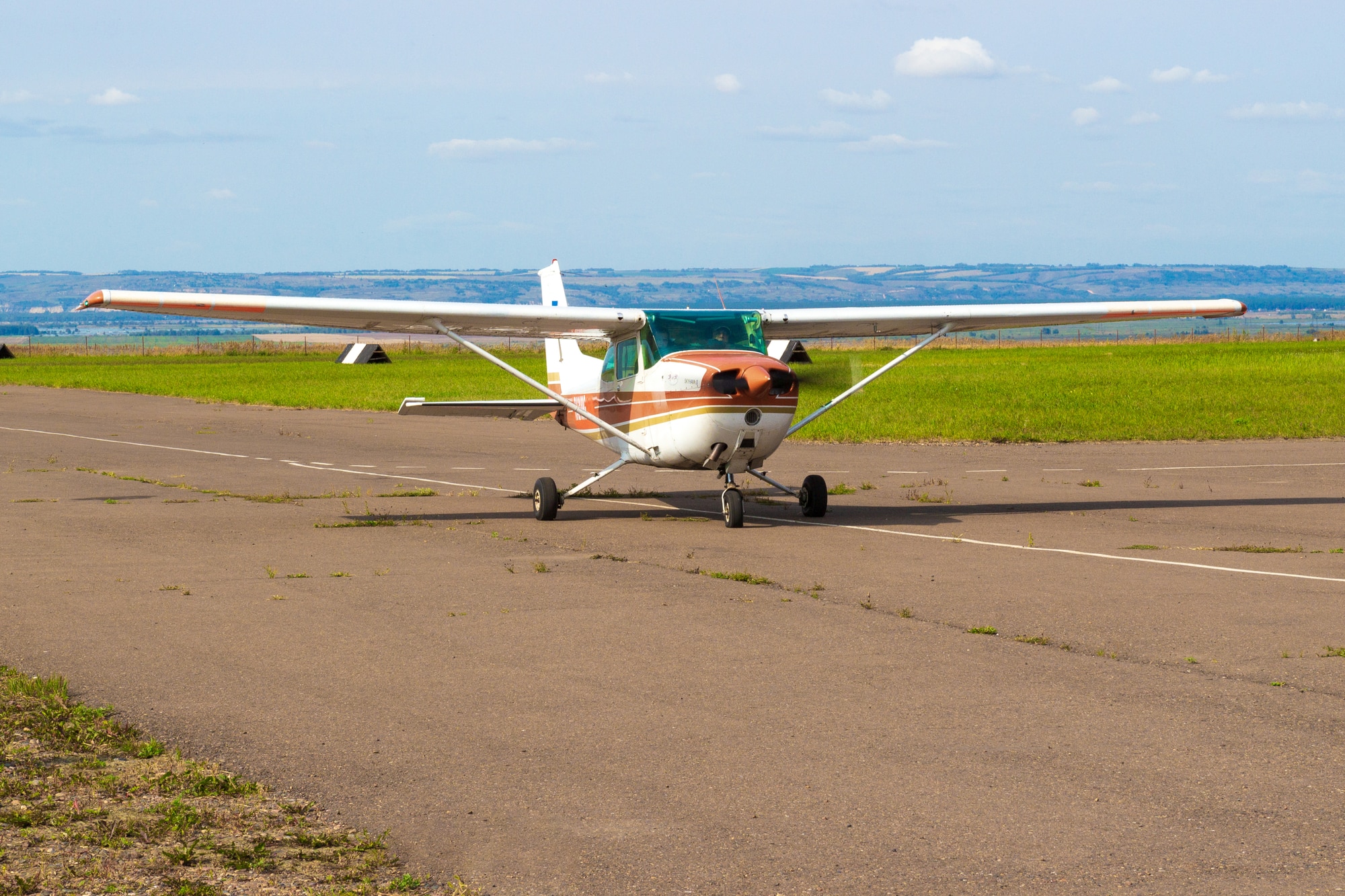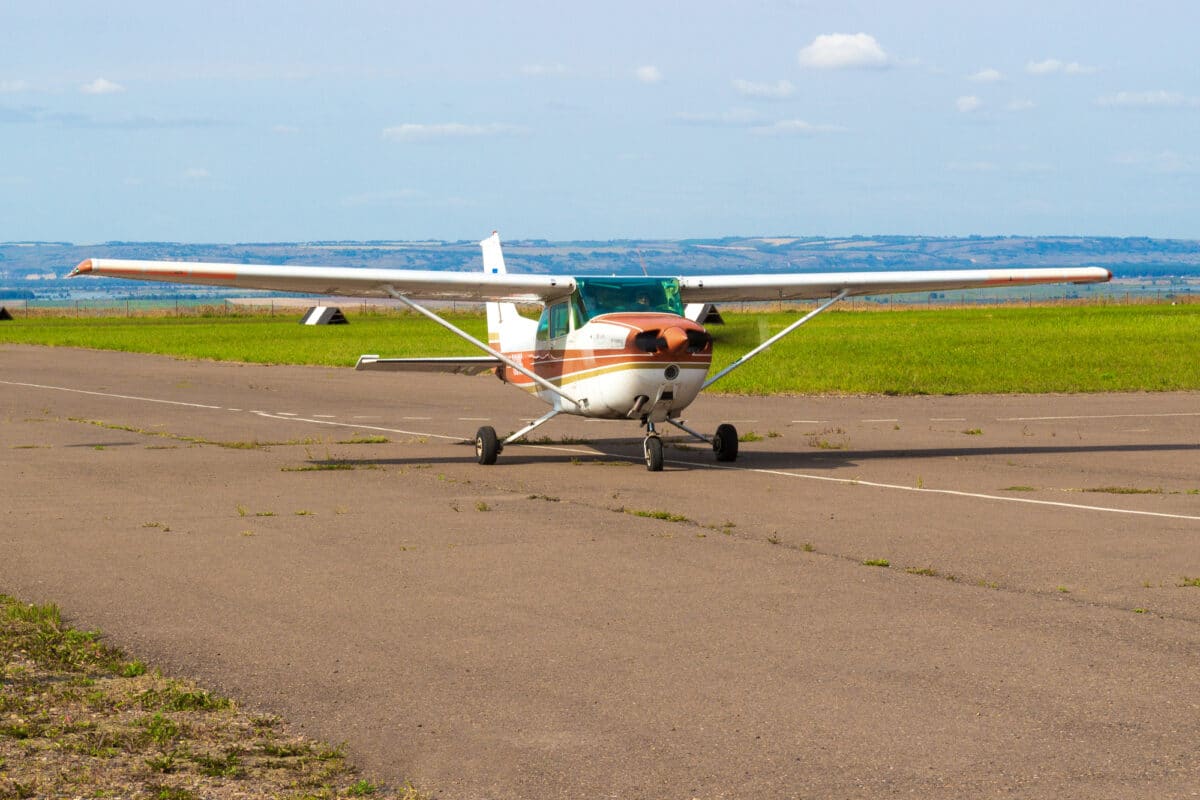 Is Buying a Cessna Skyhawk Worth the Costs?
Despite the high price tag, many pilots conclude owning a Cessna 172 is well worth the investment. Here's why:
Flexibility – Go flying whenever you want without rental scheduling hassles. Take longer trips at your own pace.
Pride of Ownership – Getting your pilot certificate is a big accomplishment. Owning your own plane takes that achievement to the next level.
Reliability – Cessna's reputation for ruggedness gives peace of mind. Critical for pilots who rely on flying frequently.
Building Equity – Unlike renting, mortgage and operating costs build toward ownership equity over time.
Knowing Your Aircraft – Comfort flying an intimately familiar plane optimized to your needs.
Future Sale Value – Well-maintained Cessnas tend to hold value as "flying cars" if properly cared for.
Of course renting a Cessna 172 makes sense for pilots who only want to fly occasionally. But for those able to afford it, ownership delivers an unmatched flying experience.